Al Shabaab militants attack officials' house in Somalia, 10 dead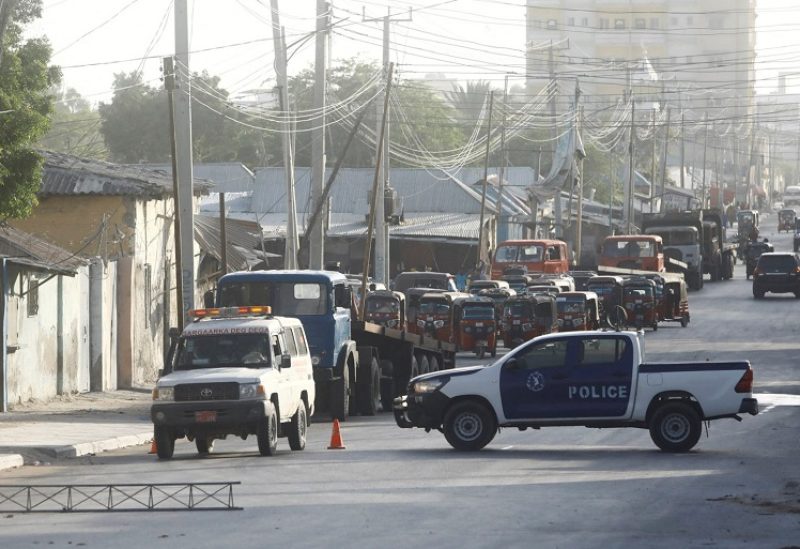 Ten people were killed on Tuesday, due to an Al-Shabaab attack in Somalia's capital. The al Qaeda-linked al Shabaab group said the attack targeted military officials and militia fighters involved in an offensive against it. A car bomb first went off, followed by a gun fight that went on for hours at a house in Mogadishu. Reuters reported that several lawmakers were believed to be staying at the house.
Informing about the attack, Somalia's information ministry said that 10 civilians had bene killed. Security forces killed the four militant gunmen involved in the assault, it said.
Describing the incident, a witness said that a suicide bomber first detonated a car outside the house and then al Shabaab militants stormed in. An eight-hour long fight ensued between the al Shabaab fighters and security forces, according to al Shabaab, the information ministry and witnesses.
"Other militants went in and killed 10 civilians inside the house. The security forces shot dead the four militants who stormed the building," the information ministry said in a statement late on Tuesday.
Four soldiers and three civilians were wounded before the fighting ended, it added.
However, al Shabaab said in a statement that it had killed 70 people and it had targeted the house because it offered accommodation to military officials and wounded militia members from the central Hiraan region.
Al Shabaab has been launching several attacks lately in a show of resurgence since President Hassan Sheikh Mohamud's government launched an offensive against the group in August.