All 15 Israel Supreme Court judges to hear judicial overhaul petitions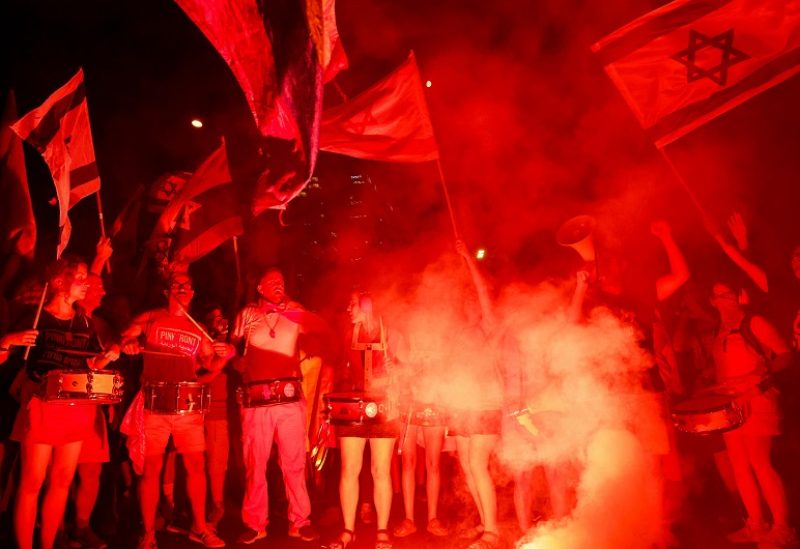 On Monday, the Supreme Court made a historic decision, announcing that all 15 judges would participate in a hearing to consider arguments against a law passed by Prime Minister Benjamin Netanyahu's religious-nationalist coalition. The law is part of an extensive overhaul of the judiciary.
The Supreme Court agreed to discuss on Sept. 12 petitions to strike down a bill ratified last week that limits its powers to void some decisions made by government and ministers, setting the scene for a constitutional showdown.
A court spokesperson said the hearing would mark the first time in the country's history an extended bench would preside.
The judicial changes pursued by Netanyahu and his government have sparked an unprecedented crisis in Israel, opening deep divides in society, bruising the economy and drawing concern from Western allies.
The divide has spread to the military, with volunteer reservists saying they will not report for duty and former top brass warning that Israel's war-readiness could be at risk.
On Monday, Israel's Defense Minister Yoav Gallant told parliament's Foreign Affairs and Defense Committee that the military remained combat-ready in the face of mounting protests but that there may be damage in the long term.
Netanyahu's coalition, which controls 64 of parliament's 120 seats, says the judicial changes are needed to curb what it describes as overreach by a Supreme Court that it says has become too politically interventionist.
Critics say the changes would remove effective checks on the executive's authority and could lead to abuses of power.
Among the petitioners are the Israel Bar Association as well as a political watchdog group that said the July 25 amendment "fundamentally changes the structure of Israeli parliamentary democracy and the character of government."