Azerbaijanis pay respects to fallen compatriots in Ganja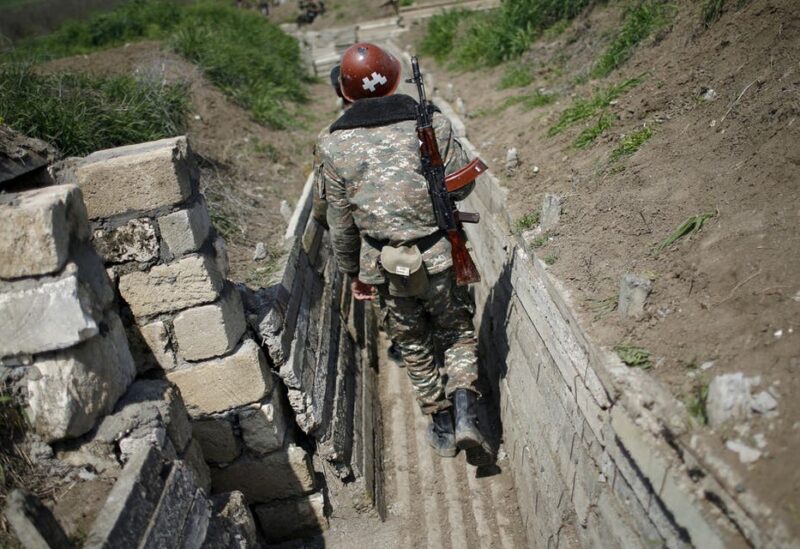 Hundreds of Azerbaijanis paid homage to their compatriots killed in Ganja during last year's conflict on Monday, as Azerbaijan marks the first anniversary of the liberation of Karabakh.
More than two dozen people were killed and over 120 injured as Armenian forces relentlessly targeted Ganja with missiles and artillery shelling last October.
Scores of houses and public and commercial buildings were also destroyed in Azerbaijan's second-largest city.
Large crowds turned out at the Victory Park in Ganja's Kapaz district on Monday and laid flowers at monuments set up in honor of the victims.
"We are proud of our martyrs. They sacrificed their lives for a great cause and we will always remember them," Arzu Ahmadova, a teacher, told Anadolu Agency.
At least 26 civilians, including six children, were killed and 127 people, including 29 children, were wounded in Armenian attacks on Ganja, according to Qurban Rzayer, an official of Kapaz district.
He said 56 houses and 20 shops were damaged or destroyed in the attacks.
"The Armenians intentionally targeted our civilians. They were trying to intimidate our people and scare us into asking our government to stop the war," he said.
"Our people refused to give in and stood firm with the Azerbaijani government and forces."
He said Ganja's residents showed immense courage in the face of an incessant assault by Armenian forces.
"These people did not even consider leaving their city. Far from cowering in the face of danger, they would run toward the houses that were hit [by Armenians] to assist in rescue efforts and help the injured," Rzayer said.
Among those at Victory Park was Bakhtiyar, a child who became one of the most prominent survivors of Armenian attacks as his photos were widely circulated on social media when he was injured in a missile strike.
He visited his destroyed house in the area, receiving much love and adulation from the people gathered at the memorial.