Biden to meet with G7 to discuss Ukraine support following strikes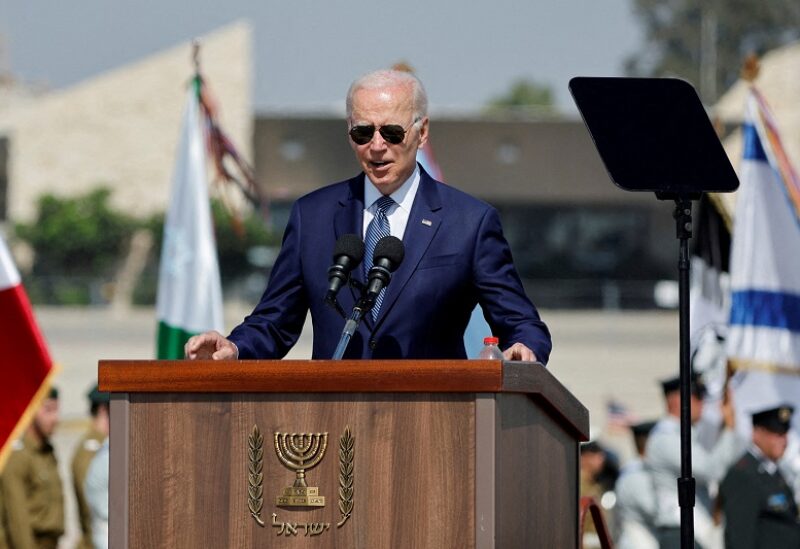 US President Joe Biden is set to hold a virtual meeting alongside the G7 leaders on Tuesday to discuss support for Ukraine, the White House said.
The statement said that the leaders will discuss their commitment to holding Russian President Vladimir Putin accountable for Moscow's actions in Ukraine, including a recent wave of missile strikes.
Ukrainian President Volodymyr Zelenskyy is scheduled to participate in the meeting.
Meanwhile, the UN General Assembly started debating whether to condemn Russia's annexation of four partially occupied regions of Ukraine.
A proposed assembly resolution would demand that Moscow "immediately and unconditionally" withdraw from Ukrainian territory.
"Such cynicism, confrontation and dangerous polarization as today we have never seen in the history of the UN," Russian ambassador Vasily Nebenzya said of the proposal. He added that the Kremlin aims to "protect" people in the four regions from the government in Kyiv.
The meeting comes after Russia fired missiles on a number of major Ukrainian cities, which a number of diplomats condemned during the meeting.
"By launching missile attacks on civilians sleeping in their homes or rushing toward children going to schools, Russia has proven once again that it is a terrorist state that must be deterred in the strongest possible ways," Ukrainian ambassador Serhiy Kyslytsya said at the meeting.
Turkish UN ambassador Feridun Sinirlioglu called the attacks "deeply worrying and unacceptable."