Biden to pledge support for peace and investment in Belfast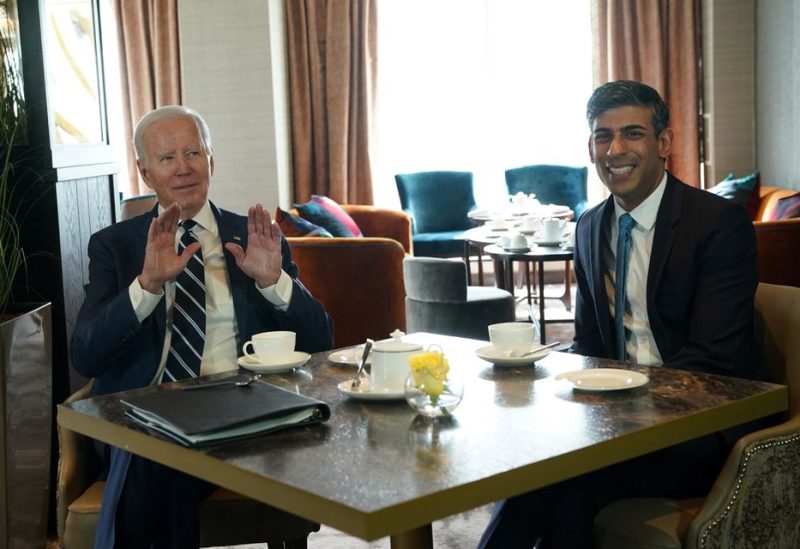 On Wednesday, US President Joe Biden will honor the 25th anniversary of Northern Ireland's 1998 peace agreement in Belfast, highlighting his "strong desire" to enhance US investment there in discussions with political leaders, according to a senior US official.
Biden, who is passionately proud of his Irish ancestry, will spend little over half a day in the UK area, including a meeting with British Prime Minister Rishi Sunak, before heading south to the Irish Republic for two and a half days of speeches and meetings with officials and distant relatives.
The brief Belfast stop comes against the backdrop of the latest political stalemate in which the devolved powersharing government, a key part of the 1998 peace deal, has not met for more than a year due to a row about post-Brexit trade arrangements.
Britain's departure from the European Union also at times strained ties between Britain and Biden's White House as London and Brussels struggled to find a divorce deal that would not damage the principles of the peace agreement.
"His message is going to be the continued strong support for seeing the peace process move forward here," U.S. National Security Council Senior Director for Europe Amanda Sloat told reporters ahead of a speech by Biden at a Belfast university.
"The strong desire by this president is to increase U.S. investment in Northern Ireland to take advantage of the vast economic potential that he sees here and to reiterate broad support for the return of devolved government."