Blasts hit Crimea, Russian missile wounds 12 near nuclear plant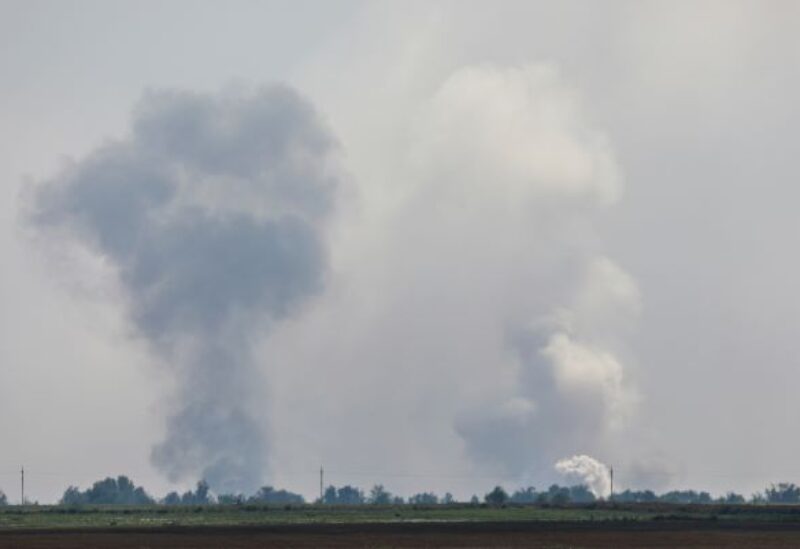 New explosions rang out in the Russian-annexed Crimea peninsula on Saturday, and a Russian missile struck a residential section of a southern Ukrainian town near a nuclear power plant, injuring 12 residents, according to Russian and Ukrainian officials.
According to Ukrainian officials, the strike at the Pivdennoukrainsk (South Ukraine) nuclear plant, as well as additional shelling near the Zaporizhzhia station, Europe's largest such facility, has raised new concerns of a nuclear disaster during the war.
In Crimea, Ukrainian territory seized and annexed by Russia during a 2014 incursion into Ukraine, the Russian-appointed governor not recognized by the West said a drone had struck a building near the headquarters of Russia's Black Sea Fleet on Saturday morning.
Explosions were recorded in adjacent towns, including the resorts of Yevpatoriya, Olenivka, and Zaozyornoye, according to Ukrainian media.
In the recent week, Crimea has been hit by explosions and fires, including one at a Russian air base that looked to damage a huge number of planes, according to satellite images.
Ukrainian officials have not responded. Analysts projected that further strikes would follow because of new equipment employed by the Ukrainian army.