Brazil acting president hits out at 'silent' Bolsonaro in New Year speech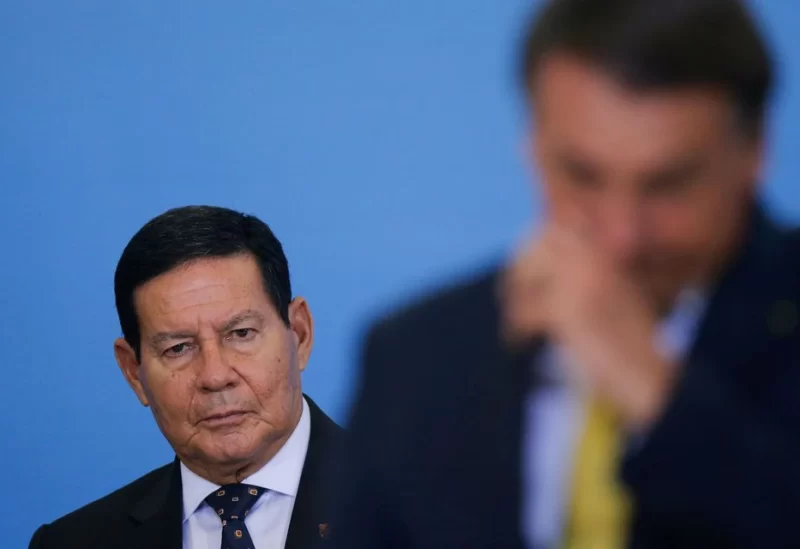 In a subtly offensive statement for the new year, Brazil's acting president Hamilton Mourao on Saturday attacked outgoing far-right leader Jair Bolsonaro for enabling anti-democratic sentiment to flourish after this year's elections.
Mourao defended some aspects of Bolsonaro's four years in office, such as the fact that he left behind a robust economy, but he also attacked the environmental backsliding that occurred when the Amazon had the highest level of deforestation in 15 years.
Vice president under Bolsonaro, Mourao delivered the New Year speech after taking over on Friday, when the outgoing president flew to Florida to avoid handing over the presidential sash to leftist President-elect Luiz Inacio Lula da Silva at his Jan. 1 inauguration.
Bolsonaro's exit follows weeks of near silence following his defeat in Brazil's most fraught election in a generation.
Some of his supporters have refused to accept Lula's victory, believing Bolsonaro's baseless claims that the October election was stolen and contributing to a tense atmosphere in the capital Brasilia, with riots and a foiled bomb plot.
Some hardcore Bolsonaro supporters have been camping outside army barracks since his defeat, calling for the military to stage a coup, while also railing against the country's Supreme Court, which Bolsonaro has accused of trampling on his executive power and censoring right-wing voices.