Burkina Faso: Islamist militants kidnap around 50 women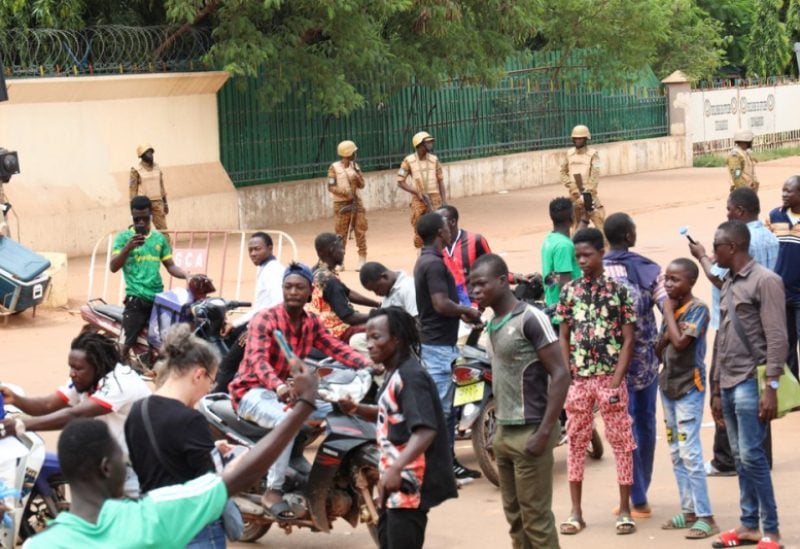 The Burkinabe government announced that some 50 women were abducted by jihadis in northern Burkina Faso, as they ventured out to find food for their families amid shortages due to militant blockades on January 12 and 13, and that a search for the women was underway.
The Islamist insurgency which crossed into Burkina Faso from neighboring Mali since 2015 has seen occasional kidnappings of Westerners and locals. However, this is believed to be the first mass kidnapping of women in the landlocked west African country, among the poorest in the world.
How were the women kidnapped?
The government said the women were seized by armed men as they ventured to pick wild fruit outside the village of Liki, some 15 kilometers (10 miles) southeast of the town of Arbinda. The town has been blockaded by militants since early 2019.
Relatives of the missing women told the Reuters news agency they had started scouring for food when they ran out in the village. Men are usually too scared of being shot by the jihadis, so women are in the habit of taking the risk, as they had thus far been less of a target.
Burkina Faso soldiers carry a coffin of one of the 27 soldiers killed in an attack by Islamist militants on a convoy during their burial ceremony in Ouagadougou, Burkina Faso October 8, 2022.
Islamist insurgents have blockaded parts of the north in recent months, with many regions reliant on outside supplies for survival. Yet, militants attacked a supply convoy last September, killing dozens of soldiers and turning the delivery of supplies into a dangerous ordeal.
One civil society activist, Idrissa Badini, warned late last year that the population of Arbinda had used up its food reserves and was on the verge of a "humanitarian disaster."
Reactions to the abduction
UN human rights chief Volker Turk expressed his alarm at the incident, saying it could be "the first such attack deliberately targeting women in Burkina Faso." He called for the women's immediate and unconditional release, urging the authorities to identify those responsible and hold them accountable.
The incident was also condemned by France, Burkina Faso's ally and former colonizer. In addition, the US State Department expressed its deep concern.
"Those abducted must be returned safely to their loved ones immediately and unconditionally, and those responsible should be held accountable to the fullest extent of the law," State Department spokesperson Ned Price said in a statement.
Thousands have been killed and nearly 2 million have been displaced in Burkina Faso due to violence linked to al-Qaeda and the so-called "Islamic State" (IS) group in recent years.
The deteriorating security situation has fueled two military coups last year alone.