Canadian government says it gave striking union 'final offer'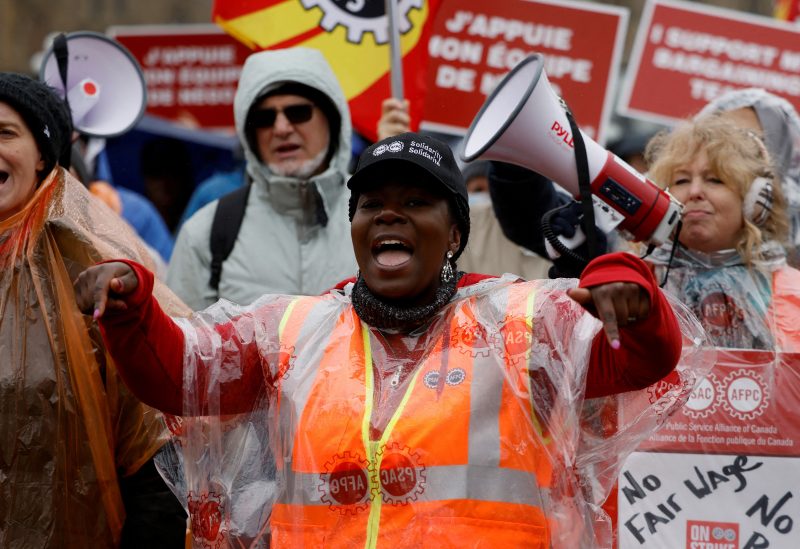 In an effort to resolve a dispute that has impacted services including tax returns and passport renewals, Canadian government negotiators have made a "final offer," the Treasury Board of Canada reported on Saturday.
On Saturday, the Public Service Alliance of Canada-represented strike by federal government employees entered its eleventh day.
The head of the union representing some 155,000 striking public workers earlier this week accused the government of stalling and called on Prime Minister Justin Trudeau to get involved in negotiations.
On Saturday, the Treasury Board, which oversees public administration, said it gave the union its offer on Friday.
Government negotiators said details are being kept to the negotiating table, but the proposal included "an enhanced wage offer" and addressed issues including "telework, seniority and contracting."
"This is a fair, competitive and reasonable final offer," the Treasury Board said in a statement.
On Wednesday, the union said it was escalating strike actions in a bid to block several Canadian ports.