Chile: Two dead in foiled $32.5 million heist at airport in Santiago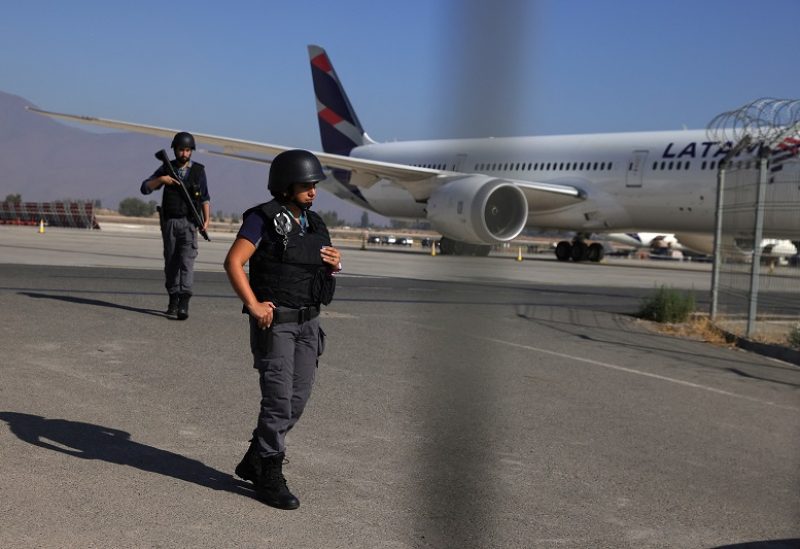 A multimillion-dollar heist was foiled at Chile's largest airport- the Arturo Merino Benitez International Airport in Santiago, where two people were killed. As per the news agency Reuters, footage of the incident showed a shootout between robbers and officials from the country's DGAC aviation agency below a LATAM Airlines aircraft
The robbers entered the airport in three vehicles during the early hours of Wednesday, broke through a gate and headed for the cargo area, the news agency AFP reported. A shootout ensued and authorities said that one robber and a DGAC airport security official died.
The aircraft, which arrived from Miami, was carrying $32.5 million to be transported locally by security provider Brinks.
Prosecutor Eduardo Baeza, who is in charge of the investigation, said, "Then these guys (robbers) broke in, approximately ten guys broke into the area and were repelled by DGAC security officers, and the incident was avoided, resulting in the death of a DGAC officer and one of the people who participated in the crime," Baeza added, Reuters reported.
Another video shared on Twitter showed bullet holes in a Delta Air Lines aircraft which was parked next to the LATAM aircraft that was targeted.
Speaking to reporters, Chile's Undersecretary of Interior Manuel Monsalve said that this case was a failed robbery with "regrettable consequences."
"In other words, the capacities developed by the Ministry of Defence and the Directorate General of Civil Aeronautics and the actions of the port security officials foiled a robbery by a highly organised, highly armed and probably very well-planned robbery," Manuel added.
Chile's President Gabriel Boric vowed that criminals would be brought to justice. "We will pursue… those who put the lives of our compatriots at risk," Boric said during an event at the presidential palace. The president also added the police had the government's full support "to confront this terrible evil."
The Arturo Merino Benitez International Airport has been targeted previously. In 2020, armed robbers took $15 million from an armoured truck at the airport. And in 2014, another group made off with more than $10 million.