China, Philippine vessels nearly collided in latest dispute in South China Sea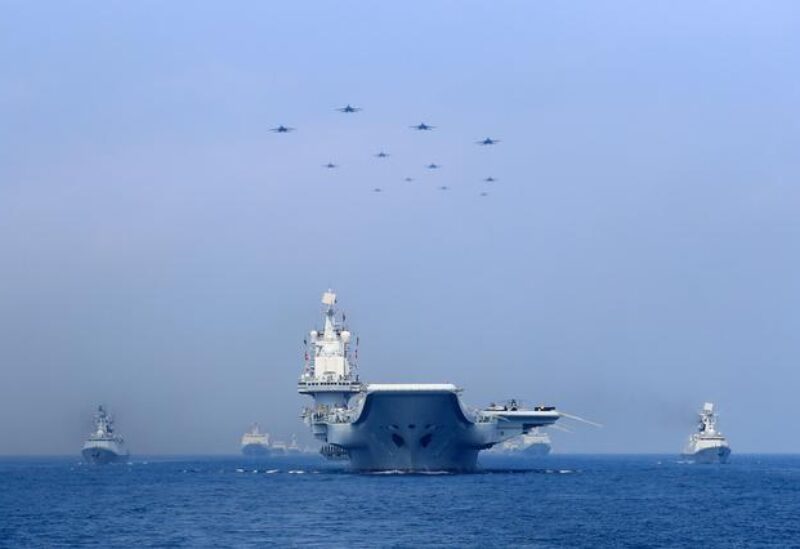 On Sunday, tensions continued over disputed waters in the South China Sea as Chinese and Philippine ships accused each other of intrusion and provocation, and came dangerously close to colliding
Two Chinese coast guard vessels blocked Philippine patrol boats in the vicinity of Ayungin shoal on April 23, with one of the ships carrying out "dangerous maneuvers and came within 50 yards of the Southeast Asian nation's boat," according to its coast guard on Friday.
Similar moves were documented on April 19 in the same area, the Philippines' foreign affairs department said, which cited other incidents of "highly dangerous maneuvers by Chinese ships."
China's maneuvers were "professional and restrained," China Foreign Ministry spokeswoman Mao Ning said on Friday at a regular press briefing in Beijing. "It needs to be stressed that the Philippine vessels intruded into the waters with press staff on board. This makes it clear that it was a premeditated provocation designed to initiate friction, blame it on China and hype up the incident," Mao said.
The two nations have been locked in a territorial dispute in the resource-rich waters, with Philippine President Ferdinand Marcos Jr.'s government ramping up protests over Beijing's actions. China has maintained that its presence in the area is legitimate, even after an international tribunal dashed its expansive sea claims in 2016.
The incident happened as the US and the Philippines conduct their largest joint military exercises that are due to end Friday. Marcos's government has been strengthening its alliance with Washington, recently expanding the US's access to his nation's military sites.
He's expected to discuss defense deals with President Joe Biden in a meeting next week.
The Philippine Coast Guard said on Friday that it conducted a seven-day patrol in the South China Sea through Monday upon Marcos's directive. It also reported a separate "confrontation" with a Chinese Navy vessel near Pagasa Island on April 21. The Chinese ship reportedly told Philippine vessels over the radio to leave the area, and that failure to comply might "cause problem."
Around a hundred Chinese maritime militia vessels are in the vicinity of Julian Felipe Reef at the same time, according to a report by Philippine state television PTV. It also showed coast guard personnel from both countries exchanging radio challenges and asking each other to leave the disputed waters.
"We urge the Philippines to respect China's sovereignty and maritime rights and interests in the South China and stop making moves that might complicate the situation," Mao said. The Philippine foreign affairs department also called on China to do the same "and refrain from actions that may cause an untoward incident."