Chinese jet aborts takeoff, catches fire, causing minor injuries from evacuation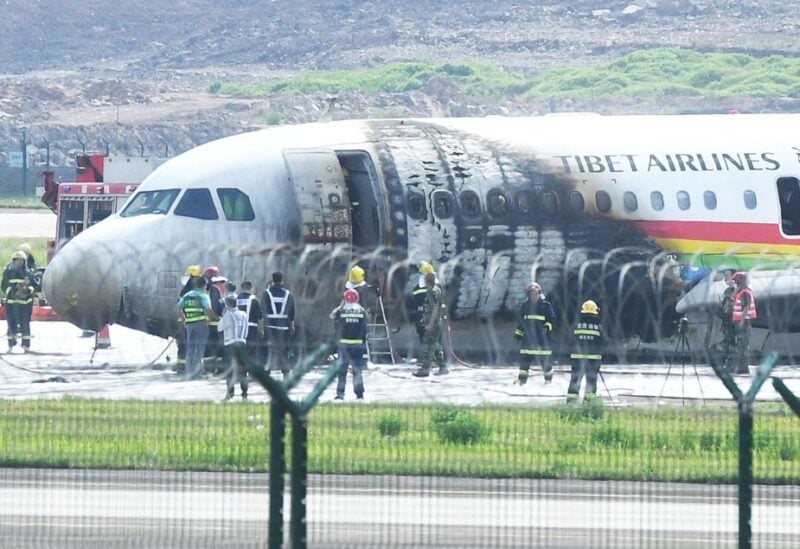 Tibet Airlines reported all passengers and crew were evacuated from an Airbus A319 airliner that caught fire during an aborted takeoff in Chongqing, China, on Thursday.
According to the airline, there were no fatalities and just minor injuries among the 113 passengers and nine crew members on board.
According to the Civil Aviation Administration of China (CAAC), 36 individuals were injured during the evacuation of aircraft TV9833 and were sent to local hospitals for treatment.
According to CAAC, the pilots halted the takeoff in accordance with regulations after noticing an irregularity, resulting in an engine scrape and fire when the jet swerved off the runway.
According to the aviation authority, emergency preparations were activated, and investigators went to the scene.
The incident occurred less than two months after a China Eastern Airlines jet crashed, prompting CAAC to initiate sector-wide investigations to identify potential safety flaws.