Colombia hits back at Nicaragua in human rights row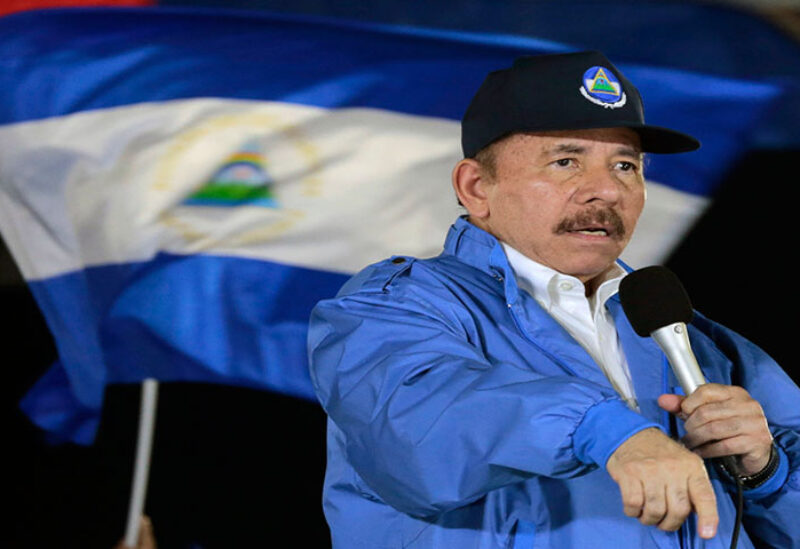 The Colombian government called upon the international community to apply sanctions sgainst Nicaragua's President Daniel Ortega on Friday, accusing him of being a "dictator"
"Colombia's government expresses its deep concern about the strategy that Daniel Ortega has decided to use to distract the attention of an international community that vehemently rejects the new dictatorship that is being installed in the Central American country," said the Ministry of Foreign Affairs in a statement. "Today the democratic quality of Nicaragua has the size of its dictator," it added.
The statement was given after Ortega said Colombia has become a "narco-state" where people are killed every day. He also criticized Colombian President Ivan Duque for questioning Nicaragua's government actions against human rights.
"Countries like Colombia, where there are leaders who dare to talk about human rights and they want to give lessons to Nicaraguans on the issue of human rights," said Ortega during a police graduation ceremony on Thursday. "Colombia is a narco-state, yes, it is a narco-state. With what authority can Colombia talk about security and human rights in Nicaragua, if human rights are permanently violated there?"
Nicaragua has been undergoing a political and social crisis since April 2018, exacerbated by a presidential election that the international community has denounced as neither free nor fair.
Nearly 40 of Ortega's opponents were arrested by government security forces months before the country's presidential election. Ortega, who has been in power since 2007, called them "criminals" who want to "overthrow the government."
The Nicaraguan government has started the process of withdrawing from the Organization of American States after the regional body adopted a resolution saying elections in the Central American country lacked 'democratic legitimacy'.
Colombia was one of the 25 member countries of the OAS that did not recognize the legitimacy of the Nov. 8 elections in Nicaragua.
It also adhered on Dec. 8 to the majority vote which concluded that Nicaragua does not respect its commitments under the Inter-American Democratic Charter.