Confidant: Netanyahu to fire minister as ordered by top Israeli court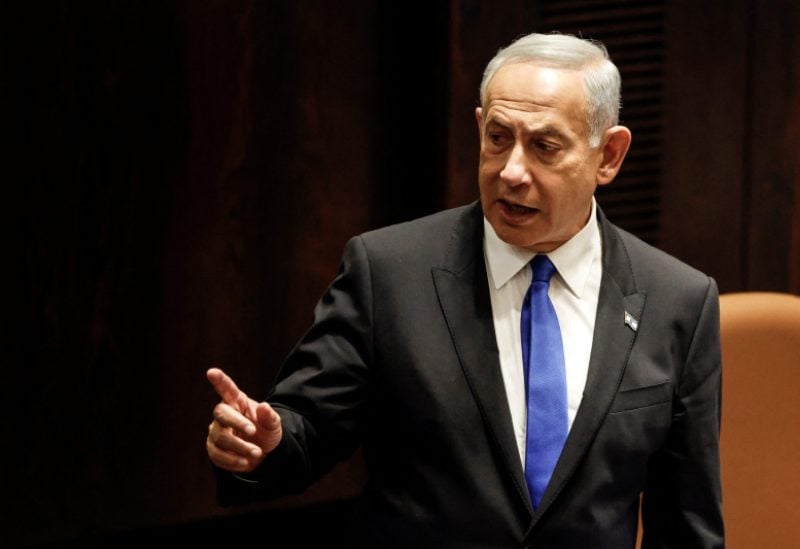 Israeli Prime Minister Benjamin Netanyahu will dismiss coalition ally Aryeh Deri from the cabinet on Sunday following a Supreme Court order for his removal over his criminal record, said a confidant of the minister.
However, Deri – who was appointed interior and health minister on Dec. 29 – will keep his ultra-Orthodox Jewish party Shas in Israel's coalition government, confidant Barak Seri, a former spokesman for the minister, told Army Radio.
The Supreme Court ruling last week against Deri's appointment, given his 2022 plea-bargain conviction for tax fraud, stoked a stormy debate in Israel – accompanied by nationwide protests – over government-proposed judicial curbs.
The less than month-old religious-nationalist alliance creaked elsewhere as a far-right partner planned to boycott the weekly cabinet session in a dispute over Jewish settlement policies in the occupied West Bank.
Seri said Deri would make a final showing as interior and health minister at the cabinet session, at the conclusion of which he would be formally dismissed by Netanyahu, Reuters reported.
"He will remain in a position of influence and continue to have undisputed control over Shas," said Seri, telling Army Radio he had discussed the matter with Deri on Saturday night.
Netanyahu and Deri have not publicly detailed their plans following Wednesday's ruling, which members of the premier's conservative Likud party had lamented and promised to redress.