Crowds gather for London pro-Palestinian rally as police brace for clashes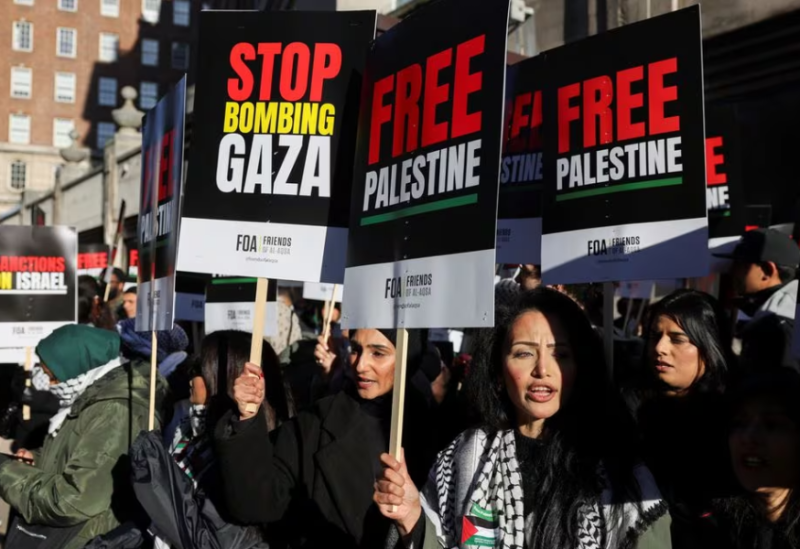 Ahead of a pro-Palestinian march that was predicted to draw hundreds of thousands of participants, demonstrators gathered in central London on Saturday. Police initiated a huge operation because they were concerned about fighting on this day of remembering for veterans of war.
Due to begin about 1200 GMT, the "National March for Palestine" is the most recent in a string of protests in the British capital to demonstrate support for the Palestinians after Israel began an air and ground offensive on the Gaza Strip in response to the Hamas group's attack on southern Israel on October 7.
Government ministers had called for Saturday's march to be cancelled because it falls on Armistice Day, which marks the end of World War One and commemorates those killed in military action.
About a mile away from the start of the march, about 1,000 people lined the streets to watch the remembrance events at the Cenotaph war memorial. Among the crowd, some right-wing counter-protesters opposed to the pro-Palestinian march chanted messages including "We want out country back".