Dhaman: Arab countries see 44% increase in trade, investment insurance operations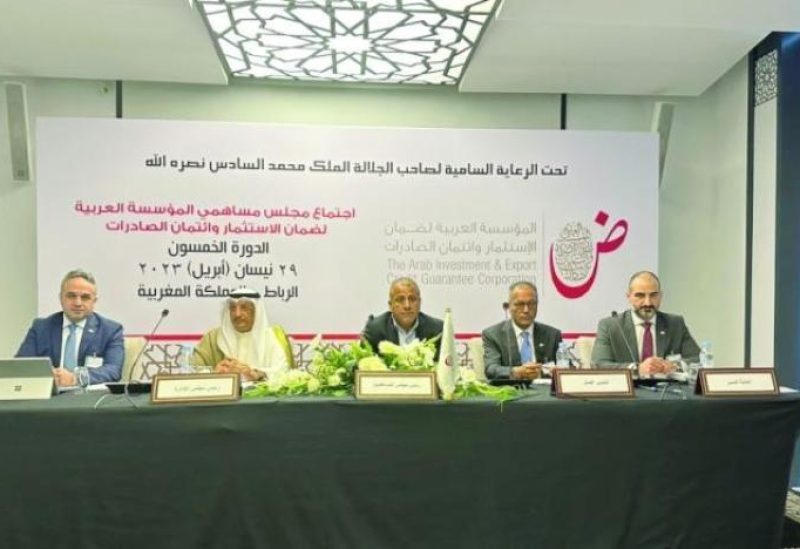 The Arab Investment & Export Credit Guarantee Corporation (Dhaman) said that the total value of intra-Arab trade, finance and investment insurance services increased by 44 percent to reach around $3 billion in 2022, compared to about $2.1 billion in 2021.
Speaking on behalf of the chairman of Dhaman board of directors, Dr. Naif bin Abdul Rahman Al-Shammari, at the 50th meeting of Dhaman board of shareholders in Rabat on Saturday, Board Member Ambassador Jamal Al-Ghanim said the total value of insurance premiums increased by 7.97 percent to more than $7.6 million compared to their value in 2021.
The Corporation's balance sheet for the past year showed an increase in the Dhaman assets to $536.2 million, and a rise in property rights to about $508.5 million, while total revenues amounted to about $16.2 million and profits approached $6 million, according to a statement on Saturday.
Al-Shammari pointed to the institution's achievements in 2022, including efforts to market insurance services, the signing of four memorandums of understanding with Arab and international bodies, and the development of the institution's role in the field of research and awareness raising.
Based in Kuwait, the Dhaman was established in 1974 as a pan-Arab organization owned by the governments of Arab states and 4 Arab financial institutions, and provides multilateral investment guarantee.
Its objectives include promoting the flow of foreign direct investment (FDI) into Arab countries by providing political risk insurance to Arab and non-Arab investors and lenders, enhancing Arab exports through political and commercial risk insurance to Arab exporters and supporting domestic trade and economic growth.