Egypt, IAEA discuss cooperation in nuclear security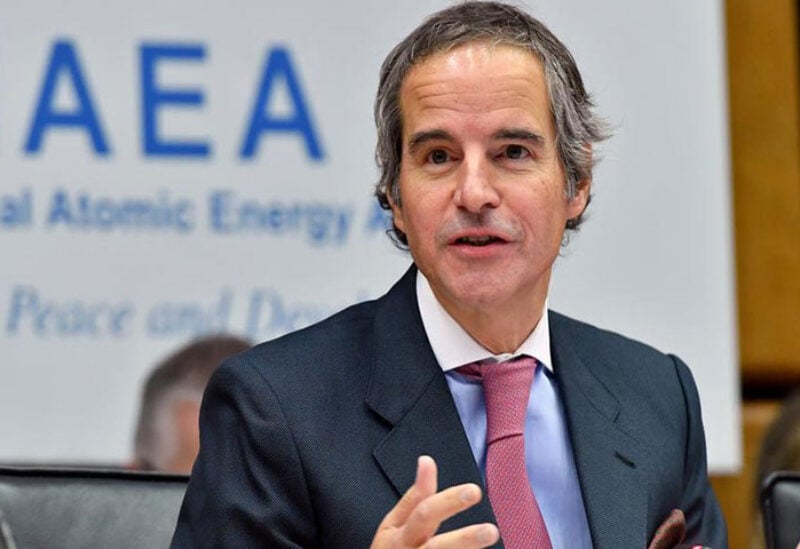 Enhancing cooperation in the field of nuclear security, was discussed between Egyptian President Abdel Fattah Al-Sisi and Atomic Energy Agency (IAEA), Rafael Grossi, in Cairo.
During the meeting, Al-Sisi said that his country was "eager to strengthen existing cooperation with the IAEA in order to benefit from its experience in implementing the highest international nuclear security standards," according to a statement by the presidency.
He also hailed the agency's efforts in the "use of nuclear science and technology at a global level, and in supporting endeavours aimed at promoting international peace and security," adding that the IAEA had a "great responsibility to reinforce stability and peace in the region."
Egypt, he explained, is "looking forward to benefiting from the agency's experience on nuclear security as the country is close to introducing the Dabaa Nuclear Power Plant in the west of Egypt."
In November 2015, Egypt and Russia signed an agreement to establish the Dabaa Nuclear Plant. The project is expected to be completed by 2029. Implemented by Russia's Rosatom State Nuclear Energy Corporation, the plant consists of four third-generation VVER reactors, with a capacity of 1,200 megawatts each.
On his part, Grossi said that the IAEA was supporting the Dabaa project, adding that it would "enhance the outcome of Egypt's developmental works, and make it a leading country in that field in the region."
The meeting also discussed Egypt hosting the United Nations Climate Change Conference (COP27) in 2022, where the merits of reliance on clean energy in reducing carbon emissions will be showcased.
In a meeting between Egyptian Foreign Minister, Sameh Shoukry, and Grossi "efforts to establish a nuclear weapons free zone in the Middle East, as well as the role of nuclear energy in addressing climate change" were discussed.