Egypt Registers Increase in Coronavirus Cases, Deaths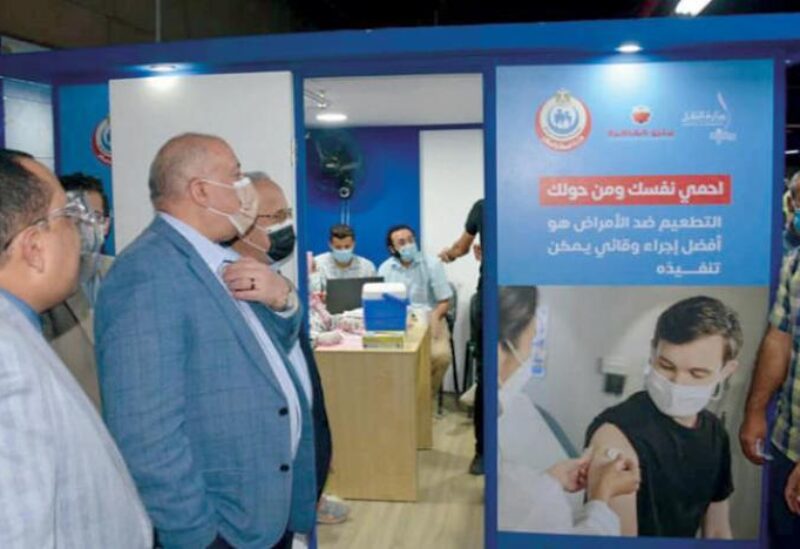 Coronavirus-related cases and deaths increased in Egypt as health authorities affirmed that up to 41 million citizens received the COVID-19 vaccine.
Presidential Adviser for Health and Prevention Affairs Mohamed Awad Tag El-Din said on Wednesday that Egypt continues to suffer from the fourth wave of the virus.
He attached high importance to abiding by the health measures and responding to the vaccination campaigns.
Egypt reported 960 new coronavirus cases earlier on Wednesday, bringing the total number of infections to 346,808 since the outbreak began in February 2020.
The Health Ministry also reported 71 new COVID-19 deaths, raising death toll to 19,707. Meanwhile, the number of recoveries reached 289,533.
The total number of those who have received COVID-19 vaccines reached 41 million citizens so far, affirmed Health Ministry Spokesperson Hossam Abdel Ghaffar.
This number includes those who are fully vaccinated and those who received the first dose, he noted, adding that this number is expected to increase before the end of the year.
In the same context, Egypt's Health Ministry announced that the country has set up new vaccination centers at Cairo Metro stations to allow more people to take COVID-19 vaccines and ease pressure on medical centers.