Egyptian-Algerian Coordination to Boost Joint Arab Work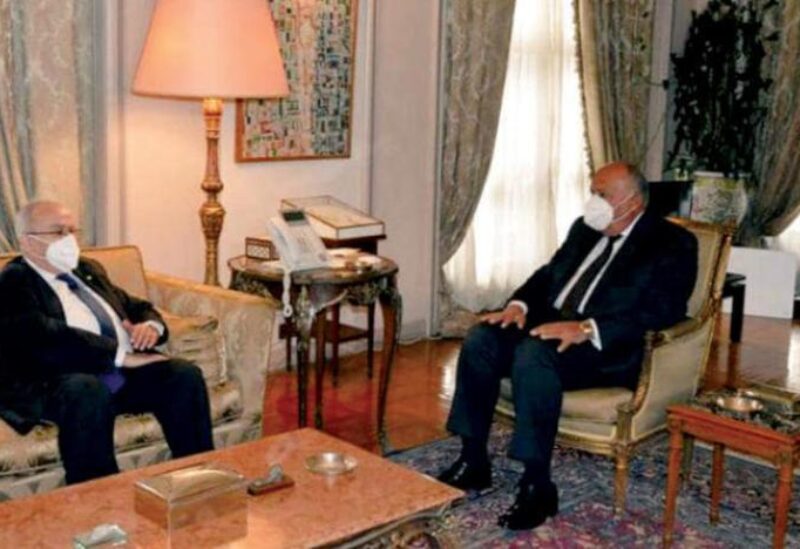 Algerian Foreign Minister Ramtane Lamamra who is visiting Cairo in  preparation for the Arab summit scheduled to be held in Algeria this year, met his Egyptian counterpart Sameh Shoukry, where they highlighted the need to continue coordination to boost joint Arab work under the Arab League.
The summit, which was scheduled for March 2020, had been postponed due to the coronavirus pandemic.
Egyptian Foreign Ministry spokesman Ahmed Hafez said in a tweet that the ministers discussed bilateral relations, as well as regional and international issues of mutual concern.
The two top diplomats agreed to continue consultations around regional issues and matters of mutual concern, and to maintain Egyptian-Algerian cooperation in various fields, in addition to strengthening their economic relations.
According to Hafez, the two ministers also discussed Arab issues of mutual concern, including the situation in Libya.
Shoukry said he backed a local solution to the Libyan crisis.
The two diplomats then highlighted the importance of all foreign forces and mercenaries leaving Libyan territories to meet the aspirations of the Libyan people in achieving security, stability, and prosperity.
Also, the meeting discussed developments in Sudan, Mali, and the Sahara-Sahel region, Hafez said.