Egypt's President Says Looks Forward to Deepening Ties with Russia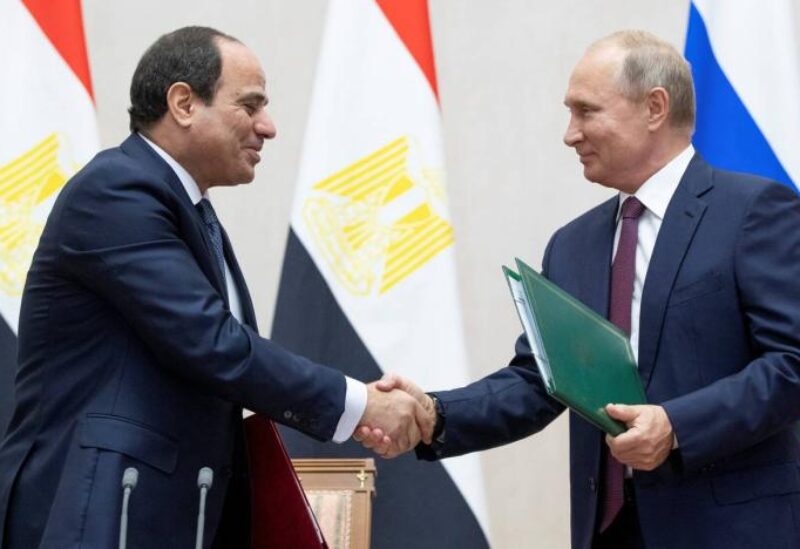 Egypt has expressed a desire to deepen ties with Moscow at all levels, to build on the current projects that they cooperate in implementing in Egypt, foremost of which are the El Dabaa Nuclear Power Plant and the Russian industrial zone in the Suez Canal Axis.
This statement was made during a phone conversation on Saturday between Egyptian President Abdel Fattah El-Sisi and his Russian counterpart Vladimir Putin, to review the current developments in Libya.
Sisi told Putin that Egypt is continuing its efforts to facilitate "the current transitional phase and activate the free will of the Libyan people in choosing their leaders and representatives," presidential spokesman Bassam Radi said.
Egypt's president and his Russian counterpart agreed to "intensify joint efforts and coordination between Egypt and Russia to resolve the Libyan crisis," the presidency added.
Russia and Egypt agreed to "counter and undermine armed militias and terrorist organizations and put an end to illegitimate foreign meddling in Libyan affairs," the statement read.