EU approves more military aid to Ukraine, Germany faces pressure on tanks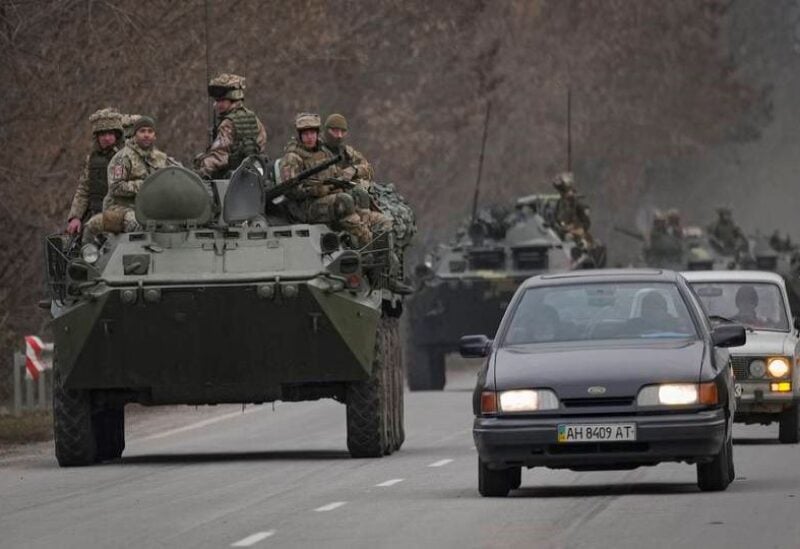 According to sources, the European Union approved 500 million euros worth of further military aid to Ukraine on Monday as Berlin came under increasing pressure over Kyiv's requests for Leopard tanks produced in Germany.
The EU's 27 foreign ministers gathered in Brussels to discuss the seventh such batch of aid after Western nations failed to reach an agreement last week on providing Ukraine war tanks despite promising billions in help.
The 500 million euro ($542 million) package was approved along with a further 45 million for "non-lethal equipment" for the EU's military training mission for Ukraine, said an EU diplomat. Two other sources following the ministers' closed-doors talks confirmed that.
Germany's Leopard tanks, fielded by armies across Europe, are widely seen as the best fit for Ukraine, but Berlin must authorize their sale and has yet to do so.
Poland said on Monday it could send those tanks as part of a coalition of countries.
Arriving at the Brussels meeting, German Foreign Minister Annalena Baerbock declined to elaborate on comments on Sunday when she said that Berlin would not stand in Poland's way.
She said it was important to "do everything we can to defend Ukraine".
Chancellor Olaf Scholz's center-left Social Democrat party argues the West should avoid sudden moves that might escalate the war. But several allies reject that position, saying Russia is already fully committed to its 11-month-old assault on Ukraine.
Lithuanian Foreign Minister Gabrielius Landsbergis said the tanks should not be held up one more day, while Estonian Foreign Minister Urmas Reinsalu said Germany, as an "engine of Europe", had particular responsibility to help Ukraine. Luxembourg's Foreign Minister Jean Asselborn said Russia could win the war if Europeans "don't help Ukraine with what they need now".
The ministers were expected to discuss – but not reach a decision on – using Russian assets frozen in Europe to help rebuild Ukraine, as well as a 10th package of sanctions against Russia to take effect next month.
Hungary, a vocal Russia dove in the EU, approved the 500 million tranche but signaled its opposition to more sanctions, especially if they were to restrict Budapest's cooperation with Moscow in nuclear energy.
"All decisions that could prolong the war or lead to a potential escalation are against our interests," said Hungary's Foreign Minister Peter Szijjarto. "It's been proven that sanctions are leading Europe into a dead-end street."