EU seeks bigger role in Asia's 'theatre of tensions', agrees with Japan on Russia cooperation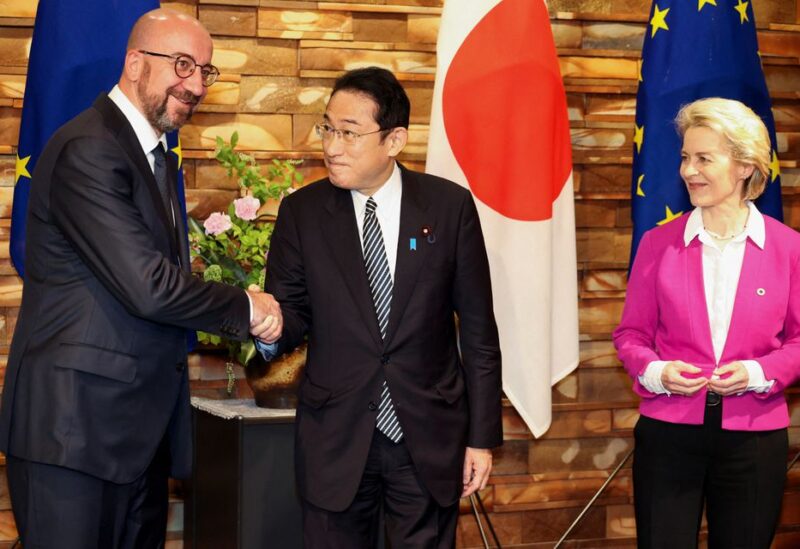 Leaders of the European Union said on Thursday that the EU wants to be a stronger player in Asia, which they called a "theatre of tensions," as they warned of an increasingly aggressive China.
Following talks in Tokyo, European Commission President Ursula von der Leyen, European Council President Charles Michel, and Japanese Prime Minister Fumio Kishida stated at a joint news conference that they would continue to discuss ways to maximize their partnership in areas such as energy to combat Russia's invasion of Ukraine.
However, Michel and von der Leyen stated that they were aware of regional tensions in Asia and that the EU wished to play a larger role.
"The Indo-Pacific region is flourishing. It is also a theater of conflict "said von der Leyen "Take the situation in the East and South China Seas, as well as North Korea's continual threat."
"The European Union wishes to become more involved in the Indo-Pacific region. We want to take on additional responsibility in an area that is critical to our success."
Both hailed Japan's support in anti-Russian measures, including sanctions.
"We applaud Japan's increasingly firm attitude against Russia," von der Leyen remarked at the opening of their discussions.
Tokyo has joined the European Union and the Group of Seven nations in placing trade restrictions on Russia, which describes its activities in Ukraine as a "special military operation," limiting Moscow's ability to export oil and gas.