Europe's sweltering summer could send tourists to cooler climes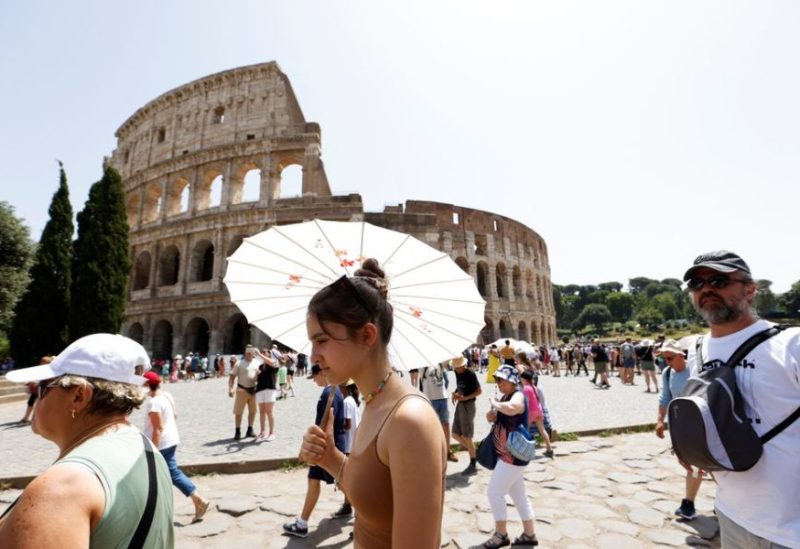 Soaring summer temperatures across southern Europe could prompt a lasting shift in tourist habits, with more travellers choosing cooler destinations or taking their holidays in spring or autumn to dodge the extreme heat, tourism bodies and experts predict.
European Travel Commission (ETC) data shows the number of people hoping to travel to the Mediterranean region in June to November has already fallen 10% compared to last year, when scorching weather led to droughts and wildfires.
Destinations like the Czech Republic, Denmark, Ireland and Bulgaria have meanwhile seen a spike in interest.
"We anticipate that unpredictable weather conditions in the future will have a greater impact on travellers' choices in Europe," said Miguel Sanz, the head of the ETC.
A report by the trade body also shows 7.6% of travelers now see extreme weather events as a major concern for trips between June and November.
Among them are Anita Elshoy and her husband, who returned home to Norway from their favourite vacation spot of Vasanello, a village north of Rome, a week earlier than planned this month as temperatures reached around 35C.
"(I) got a lot of pain in the head, legs and (my) fingers swelled up and I became more and more dizzy," Elshoy said of her heat-related symptoms. "We were supposed to be there for two weeks, but we couldn't (stay) because of the heat."