Explosions heard in Kyiv, official says enemy aircraft downed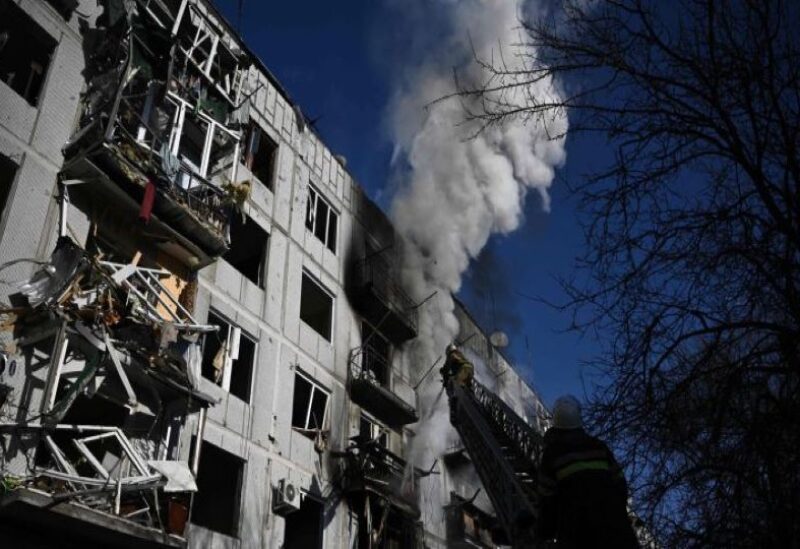 According to Anton Herashchenko, an assistant to the interior minister, Ukrainian forces shot down an enemy aircraft above Kyiv early Friday, which subsequently fell into a residential structure and caught fire.
It was unknown if the aircraft was manned or if it was a missile. At least eight individuals were hurt when the item collided with an apartment building, according to Kyiv municipal officials.
Dmytro Kuleba, Ukraine's foreign minister, claimed Kyiv had been hit by a missile.
On Twitter, he tweeted, "Horrific Russian missile assaults on Kyiv." "The last time our capital was assaulted like this was in 1941, when Nazi Germany struck."
Herashchenko said that a series of explosions heard in Kyiv earlier were the sounds of air defenses shooting at the aircraft. According to a Reuters witness, several explosions could be heard just before daybreak.
On Thursday, Russia started a full-scale invasion of Ukraine, resulting in dozens of deaths and hundreds of injuries, according to Kyiv. find out more
Authorities reported heavy combat in the city of Sumy in the country's northeast on Friday morning, while a border checkpoint in the southeastern Zaporizhzhya province was targeted by missiles, killing and injuring border guards.