Finland's election winner seeks coalition with far-right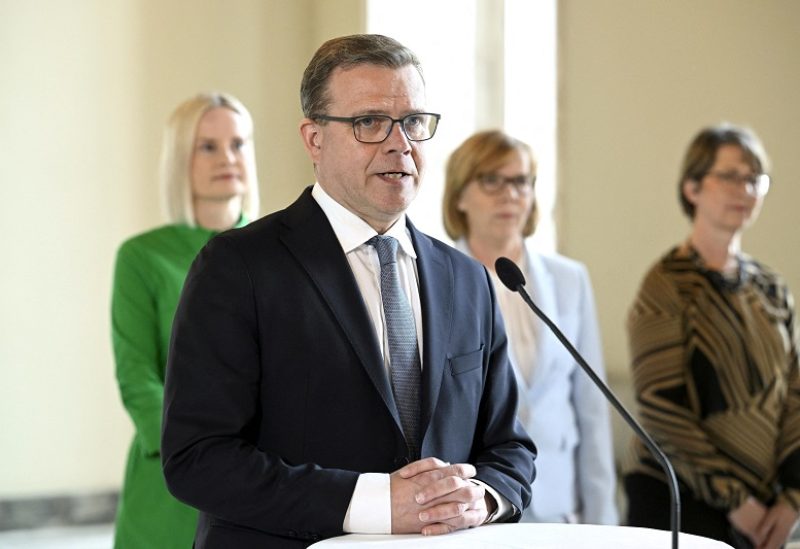 Winner of this year's Finns general election, the conservative National Coalition Party, has announced on Thursday that it hopes to form a coalition government with the anti-immigration Finns Party and two other groups — the Swedish People's Party and the Christian Democrats.
The four parties will fall under the leadership of Petteri Orpo, the leader of the National Coalition Party, who is expected to replace current left-wing prime minister Sanna Marin.
"We really have big challenges ahead, we have to make difficult decisions, we have to make savings, we have to make reforms but I think they can be done and with this combination I think we can do it," said Orpo in a news conference.
If the negotiations between the four parties are successful, the coalition will secure a majority of 108 seats in parliament out of 200. Orpo's National Coalition Party won 48 seats in the April parliamentary election, and the Finns were a runner-up with 46 seats.
Finland's parliamentary election took place soon before the country became NATO's 31st member, following Russia's invasion of Ukraine.
The negotiations between the four parties are expected to be difficult.
Orpo must reach a consensus with the nationalist Finns Party, whose leader Riikka Purra has previously said that her party will aim to reduce "harmful" immigration from developing countries outside Europe.
While Orpo is willing to review asylum policies, he has said he wants to continue welcoming skilled workers to Finland.
"There are of course differences between the parties. But following (preliminary) negotiations we collectively feel that the issues can be resolved," said Orpo.