Fire at Dubai port was due to container with flammable materials: Govt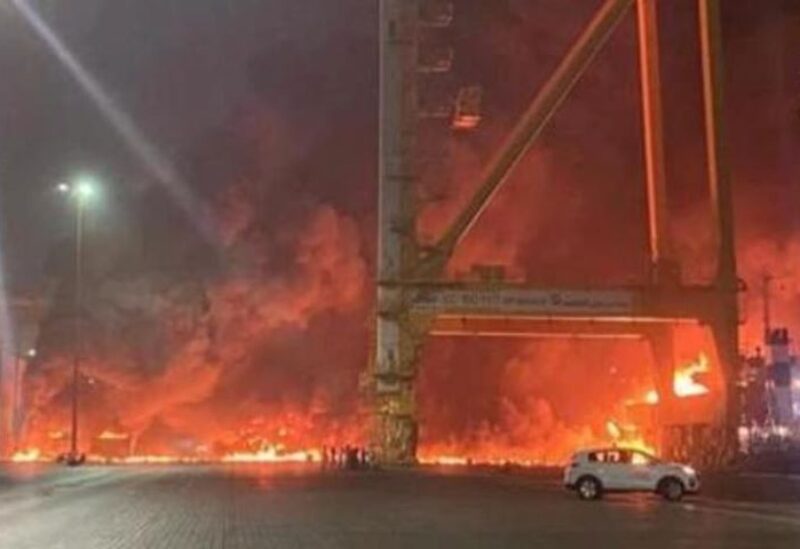 A Dubai Government official said that the fire that broke out on a ship at Dubai's Jebel Ali Port was due to a natural accident that happened on a container that had flammable materials.
"The UAE and Dubai are among the safest cities and countries in the world. Thank God, everything is safe. But this is a natural accident that happened in one of the containers, which was also carrying some flammable materials. There was no other reason, I mean," Mona Al Marri, Director-General of the Government of Dubai Media Office, told Al Arabiya.
A fire had erupted in a container within a ship anchored in Jebel Ali Port just before midnight on Wednesday, with residents reporting a loud explosion heard across central Dubai.
The fire caused by an explosion on a ship at Dubai's Jebel Ali Port, the Middle East's largest transshipment hub, was brought under control hours later.