'Fourth wave': Dozens die of COVID in last 5 days in Bangladesh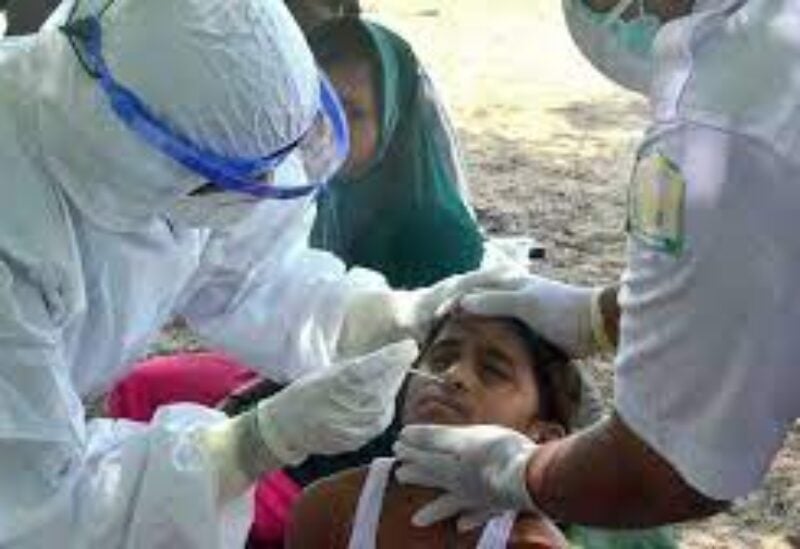 At least 32 people have died of the coronavirus disease in Bangladesh in the first five days of July, data compiled by Al Jazeera shows, as the country reports a sharp rise in infections which experts say is due to a new sub-variant of the virus.
The South Asian nation reported nearly 2,000 new cases and seven of those COVID-related deaths on Tuesday, with the trend showing a positivity rate of 16.74 percent, according to a daily bulletin issued by the Directorate General of Health Services (DGHS).
The latest figures took the country's total deaths to 29,181, while the total caseload mounted to about two million since the pandemic struck in early 2020.
Only a month ago, Bangladesh detected just 43 new cases with a daily positivity rate of less than one percent.
Experts fear it could be the arrival of a fourth wave of the coronavirus in Bangladesh, saying a new sub-variant of the deadly Omicron variant is responsible for the spike in cases.
A study conducted by the International Centre for Diarrhoeal Disease Research, Bangladesh (icddr,b) found the sub-variant BA.5 is spreading rapidly in the country. The sub-variants are classified as variants of concern by the European Centre for Disease Prevention and Control (ECDC).