France's Macron attends funeral of teacher killed in knife attack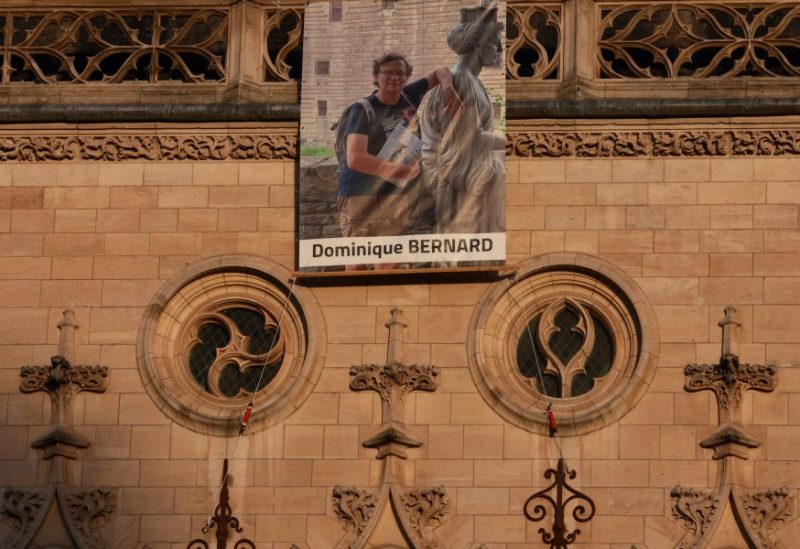 The funeral of Dominique Bernard, a 57-year-old teacher who was fatally stabbed at his school in a suspected Islamic State attack six days ago in the northern city of Arras, was attended on Thursday by French President Emmanuel Macron.
Prior to the event in the Saint Vaast Cathedral in Arras, which was also attended by Bernard's coworkers and students, each carrying a white rose, Macron and his wife Brigitte, a former teacher, chatted with Bernard's family.
A large crowd outside watched the ceremony on a big screen on the Place des Héros at the foot of the city's belfry, standing silently in the rain.
The suspect in the killing, 20-year-old Mohammed M, who has been placed under formal investigation for murder in connection with a terrorist organisation, was a former student at the Lycee Gambetta high school, where the attack occurred.
The country has been on its highest state of alert since Bernard's killing.
France has been targeted by a series of Islamist attacks over the past decade, the worst being a simultaneous assault by gunmen and suicide bombers on entertainment venues and cafes in Paris in November 2015.