French union members, police clash over Emmanuel Macron's controversial pension reform plan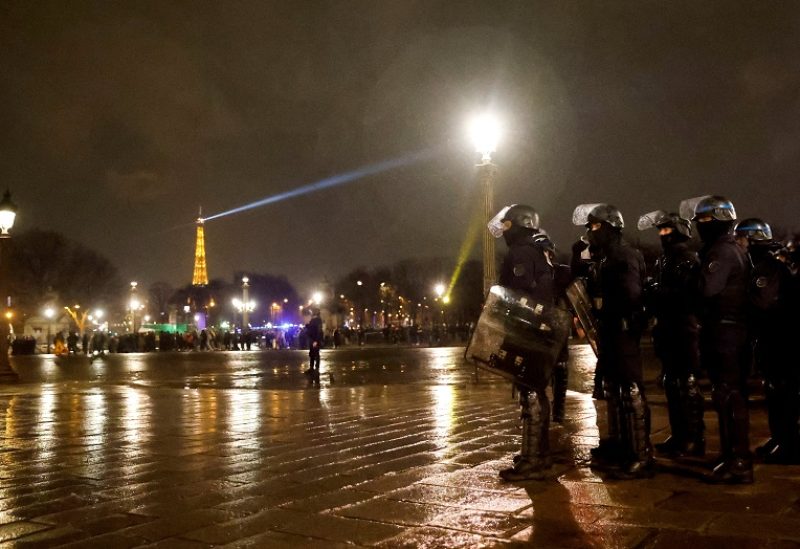 As protesters and the police clashed with each other in central Paris, the unrest over French President Emmanuel Macron's controversial pension reforms turned violent
"Macron, Resign!" reverberated the streets on Friday —the second night of the agitation—as thousands of protesters took on the police at Paris' Place de la Concorde, near the Assemblee Nationale parliament building.
Protests also took place on Friday in other French cities – notably Bordeaux, Toulon and Strasbourg. At least dozens of people were arrested during the unrest at Place de la Concorde.
"We won't give up," one demonstrator told AFP news agency. "There's still hope that the reform can be revoked."
Another protester told Reuters that pushing the legislation through without a vote was "a denial of democracy… a total denial of what has been happening in the streets for several weeks".
For the past two days, France has been seething with unrest ever since Macron decided to push through the controversial reforms to raise the retirement age from 62 to 64 without a parliamentary vote.
No-confidence motions have been filed against his government in response that will be debated early next week.
Leader of the National Rally MPs in parliament, Marine Le Pen, slammed Macron for hurrying through pension changes and called it "a total failure for the government".
The government believes that pension reforms are essential to ensure the system doesn't go bust and prevent it from collapsing. However, union members disagree.
The contrasting opinions on the pension reform plan have created a stand-off between the union members and the government and have resulted in heated political debate and strikes for more than two months.
A broad alliance of France's main unions said they would continue their mobilisation to try and force a U-turn on the changes. Protests are planned for this weekend, with a new day of nationwide industrial action scheduled for Thursday.