German parliament president arrives in Kyiv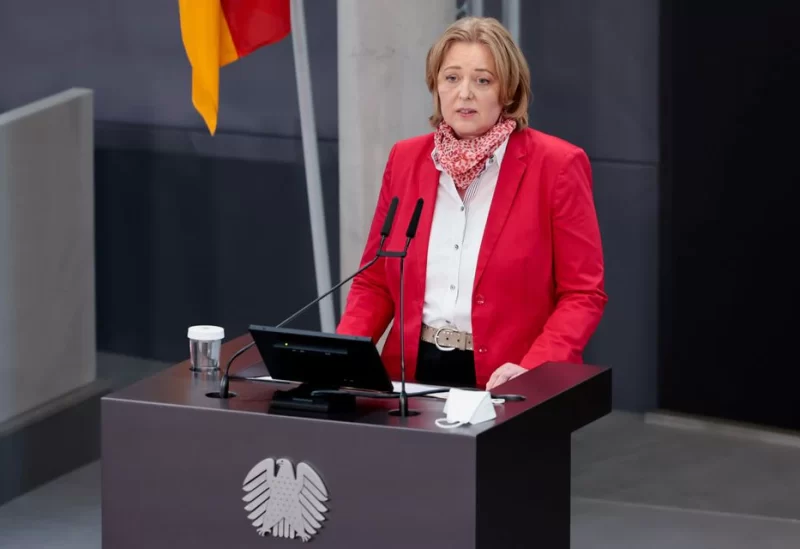 According to a German parliament spokesperson, Baerbel Bas arrived in Kyiv on Sunday to discuss Russia's invasion of Ukraine with the prime minister and to memorialize World War II victims.
Ukrainian President Volodymyr Zelenskiy previously delivered an impassioned speech on Victory Day, when Europe celebrates Germany's formal surrender to the Allies in World War II, warning that "evil has returned" to Ukraine, but it would not be able to escape accountability.
German Chancellor Olaf Scholz is slated to participate in a G7 virtual conversation on the Ukraine war later on Sunday, which Zelenskiy will attend.
Enrico Brissa, the Bundestag's chief of protocol, tweeted photographs of Bas coming by train to meet Ukrainian Prime Minister Denys Shmyhal ahead of the G7 conference.