Germany condemns China's 'threatening' drills around Taiwan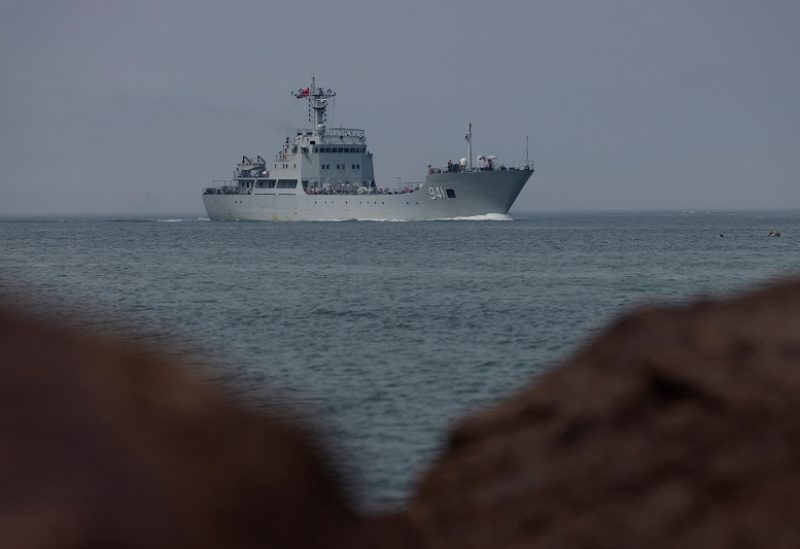 Ahead of a visit by Foreign Minister Annalena Baerbock to Beijing, Germany on Wednesday accused China of inflaming tensions with its recent military drills around Taiwan.
"We have the impression that measures such as threatening military gestures… increase the risk of unintended military clashes," foreign ministry spokeswoman Andrea Sasse said.
Germany is "working with our international partners to contribute to de-escalation" in the region, she added.
Baerbock will set off later on Wednesday for China, where she will discuss Taiwan and the war in Ukraine with top Chinese foreign and defense officials.
The trip comes hot on the heels of a controversial visit to Beijing by French President Emmanuel Macron.
Macron ruffled feathers of some Western allies by saying Europe should not follow US policy on Taiwan as he flew back from China last week.
Both Sasse and a spokeswoman for Chancellor Olaf Scholz declined to comment when asked for a response to Macron's remarks at a government press conference on Wednesday.
China and Taiwan split following a civil war in 1949.
Beijing views the democratic island as part of its territory and has vowed to take it one day, stepping up its rhetoric and military activity around the island in recent years.
Washington has for decades sold weapons to Taipei to help ensure its self-defense and offered political support.
China on Monday concluded three days of military drills launched in response to a visit last week by Taiwan's President Tsai Ing-wen to the United States, where she met a bipartisan group of lawmakers and House Speaker Kevin McCarthy.
Baerbock, who has previously called for more caution in trade with China, will meet representatives of German companies as well as Chinese Foreign Minister Qin Gang during her trip.
She will then fly to South Korea on Saturday for a visit to the demilitarised zone and political talks in Seoul, before heading to Japan on Sunday for a meeting of the G7 foreign ministers.
EU foreign policy chief Josep Borrell had been due to join Baerbock in China, but will no longer attend after testing positive for Covid-19.