Germany warns of demonstrations as Gaza conflict intensifies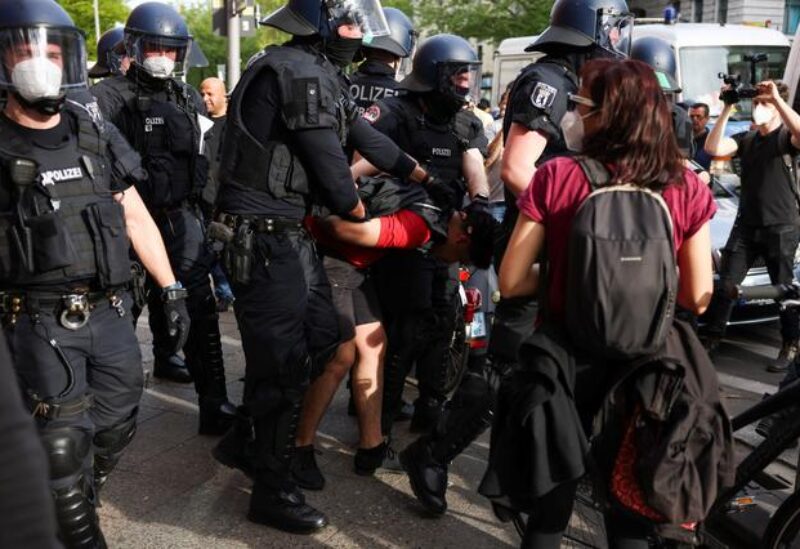 German authorities warned on Thursday of further demonstrations in Germany over the conflict between Palestinian militants and Israel in Gaza.
German police arrested on Wednesday more than a dozen men in 3 cities on suspicion of setting Israeli flags ablaze, damaging a synagogue and starting a fire at a Jewish memorial site.
An Interior Ministry spokesman said "security agencies expect intensifying protest activities by Palestinians in Germany as well as parts of the leftist movement."
Some of the suspects in the earlier incidents told police the Israel-Palestinian violence had motivated them to throw stones at a synagogue.
The decades-old Israel-Palestine conflict has flared up yet again with rockets being launched from both sides. According to the latest government figures, 83 people– including 17 children — have been killed in airstrikes, while 6 Israelis died. Reports of violent confrontations between Israelis and Palestinians in several cities have also surfaced.