Guterres welcomes Israel-Lebanon sea border deal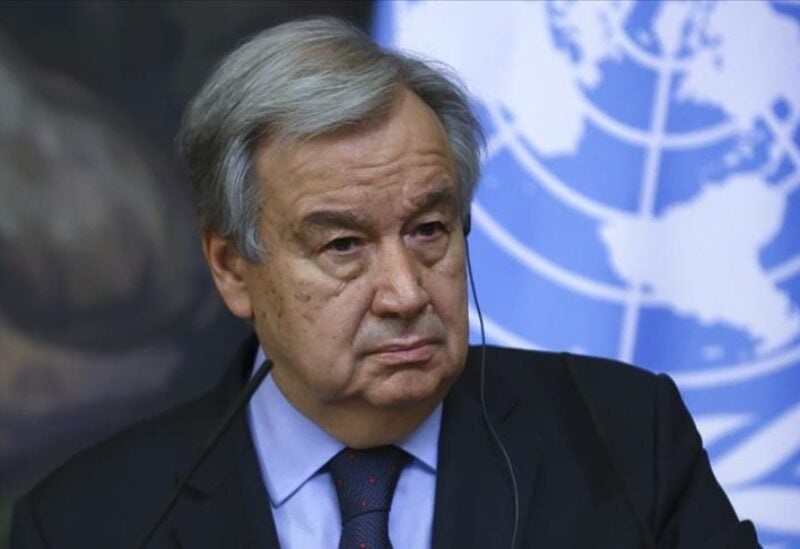 United Nations Secretary-General Antonio Guterres has welcomed the US-brokered deal between Israel and Lebanon to demarcate their common maritime border.
UN spokesman Stephane Dujarric indicated on Thursday that Guterres "firmly believes that this encouraging development can promote greater stability in the region and greater prosperity for the peoples."
The UN has "welcomed the announcements that the governments" have "formally agreed to resolve their maritime boundary dispute," the statement said.
Lebanon's President Michel Aoun said that the country has approved a US-mediated maritime border deal with Israel.
Lebanon and Israel both claim around 860 square kilometers (330 square miles) of the Mediterranean Sea that are home to offshore gas fields.
The agreement to demarcate the maritime border comes after months of talks mediated by senior US official Amos Hochstein.
"This indirect agreement responds to Lebanese demands and maintains all our rights," Aoun said in a televised speech.
Aoun made the announcement hours after meeting with caretaker Prime Minister Najib Mikati and Speaker Nabih Berri, who had received copies of Hochstein's latest iteration of the agreement earlier this week.
Israel's Cabinet on Wednesday voted in favor of the US-brokered deal by a "large majority" of its ministers.