Honduras: Opposition candidate Xiomara Castro claims election victory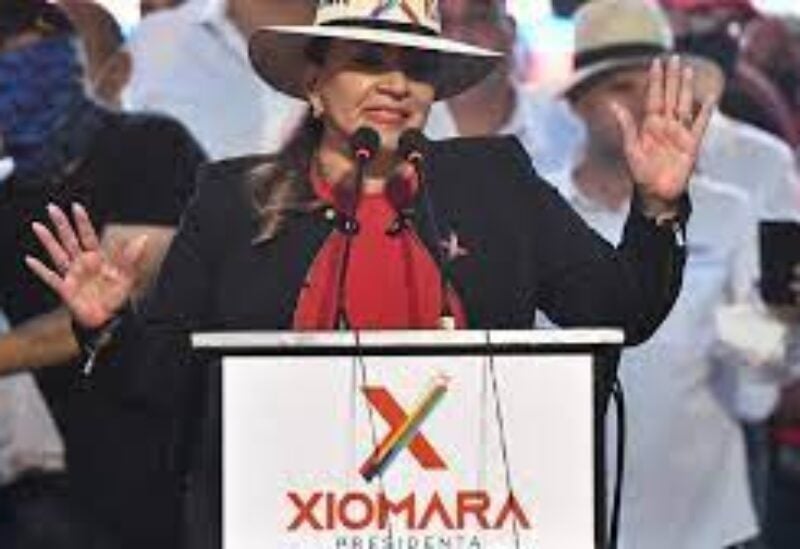 After the National Electoral Council (CNE) of Honduras published preliminary results late Sunday, opposition candidate Xiomara Castro of the Liberty and Refundation Party (LIBRE) claimed victory in Honduras' presidential election,
With 38% of the voting tally in, Castro is in the lead with over 53%. Candidate Nasry Asfura of the ruling conservative National Party currently has nearly 34% of the vote. Turnout was around 62%, according to the CNE.
Although the CNE urged the candidates not to declare electoral victory prematurely, the National Party published a tweet declaring itself the winner of the election minutes after the polls had closed.
In 2017, a controversial election sparked widespread protest after both sides declared victory. Now-outgoing Honduran President Orlando Hernandez of the National Party was declared the winner, despite international calls for a new vote.
If LIBRE holds on to its lead, it would end the conservative National Party's 12 years in power. President Hernandez has been mired in scandal having been accused by US federal prosecutors in New York of facilitating drug trafficking.
Asfura, a wealthy businessman, and mayor of the capital, Tegucigalpa, has tried to distance himself from Hernandez during the campaign.
In March 2021, Hernandez's brother was jailed for life in the US for importing cocaine. Prosecutors characterized the crimes as "state-sponsored drug trafficking" and alleged that the president had received "drug-derived" bribes from his brother.
Hernandez has denied the accusations and has tried to portray himself as an ally to the US in immigration and anti-narcotics operations. He has not been formally charged with any crimes.
Castro is the wife of former President Manuel Zelaya, whose government was toppled by a civilian-military alliance in 2009. If elected, she will be the first woman to take the office of president in the Central American country.
During a brief address in Tegucigalpa Sunday evening, Castro said she was ready to form a government of "reconciliation," and to strengthen direct democracy with referendums.
"There will be no more abuse of power in this country," said Castro.
Alongside the presidency, the composition of Honduras' 128-member Congress, and officials for some 300 local governments, are also being voted on.