Hong Kong's next leader endorsed by pro-Beijing elites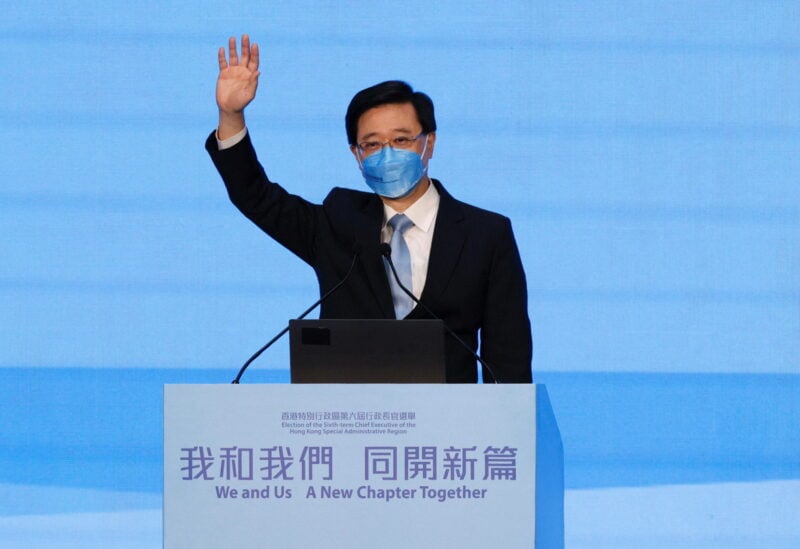 On Sunday, a committee loaded with pro-Beijing loyalists backed Hong Kong's leader-in-waiting, John Lee, for the city's top post, as the financial hub strives to reinvent itself after many years of political turbulence.
On Sunday morning, Lee, the single contender, secured the votes of 1,416 members of a pro-Beijing election committee, giving him the requisite majority to be named Hong Kong's next leader. Eight people voted "not to support" him.
Following his speech, Lee stated that it was his "historic responsibility" to lead a new chapter for Hong Kong, while also promising to unite the city and maintain Hong Kong's worldwide standing as an open and competitive financial centre spanning China and the rest of the world.
Despite China's vows to one day offer complete democracy to the former British colony, which reverted to Chinese authority in 1997, few of the city's 7.4 million residents have any vote in choosing its leader.
A tiny number of demonstrators was barred from accessing the location due to strong security.