Iraq arrests commander of border force following Daesh attack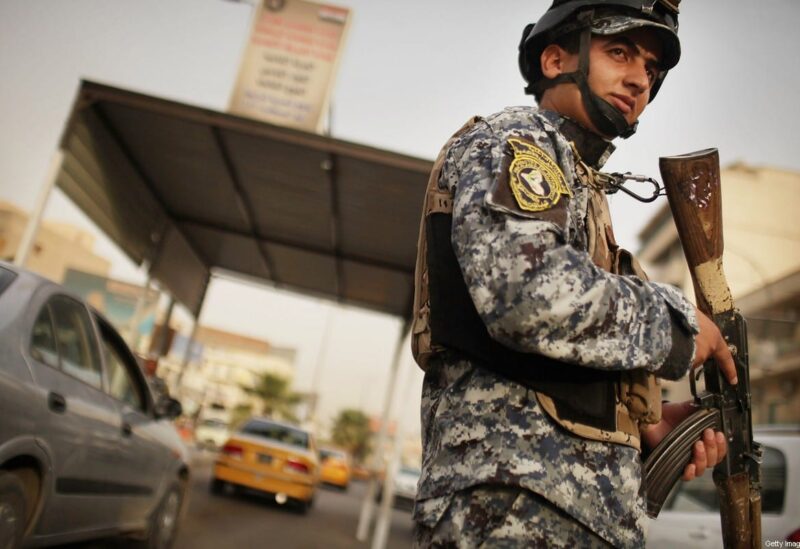 The Iraqi Ministry of Interior announced yesterday that it had arrested the commander of the 5th Border Guard Force Battalion west of the country, along with two other security chiefs, following an attack launched by Daesh fighters.
A statement issued by the office of Interior Minister Othman Al-Ghanim indicated that "the minister ordered the arrest of the 5th Border Guard Force Battalion Commander, Major General Hazza Muhammad Al-Shammari, the Brigadier General of the same battalion, and the commander of the 3rd Battalion."
The statement added that the decision to arrest the aforementioned army generals was taken due to "their failure to fulfil the tasks assigned to them."
An officer at the Iraqi ministry told Anadolu Agency that Daesh elements on Tuesday carried out an attack at a border post near the Arar crossing with Saudi Arabia between Anbar and Muthanna provinces.
The officer, who spoke on condition of anonymity because he was not authorised to brief media, confirmed that the terrorist organisation's elements "took hold of all weapons and equipment at the police station, including communications equipment and vehicles after the security forces withdrew without fighting back."
Although Iraq declared victory  over Daesh in December 2017, sleeper cells continue to operate in the country and have increased fears that the terror group may reform.