Iran-backed militia claims responsibility for Erbil airport attack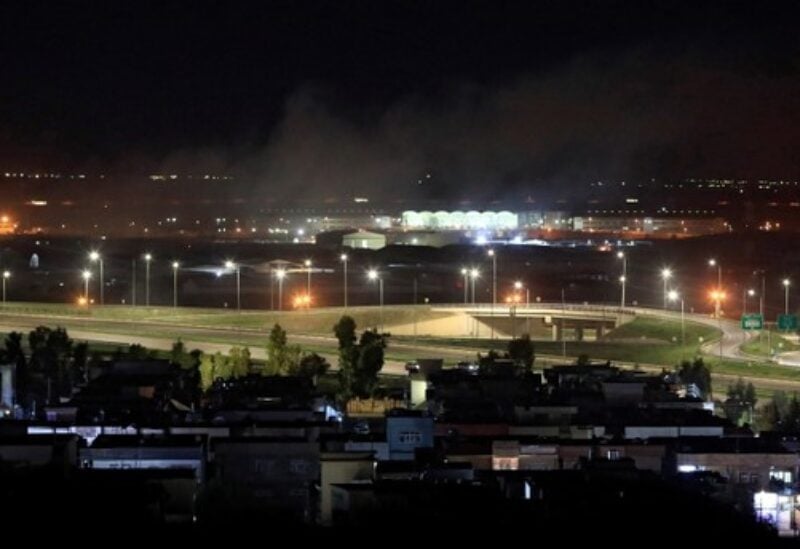 A rocket attack at a U.S.-led military base in Kurdish northern Iraq on Monday killed 1 civilian contractor and wounded 5 other people including a U.S. service member, the U.S. coalition in Iraq reported.
It is considered to be the most deadly attack to target U.S.-led forces for almost a year in Iraq, where tensions have escalated between U.S. forces, their Kurdish and Iraqi allies on one side and Iran-aligned militias on the other.
The attack targeted coalition forces in the Kurdish regional capital of Erbil, a coalition spokesman said on Twitter .
Kurdish security sources said at least 3 rockets landed near Erbil International Airport in the autonomous region late at night. Reuters reporters heard several loud explosions and saw a fire break out near the airport.
U.S. troops occupy a military base near the civilian airport.
A statement from the Kurdish interior ministry reported that a number of rockets were fired towards Erbil and its outskirts around 9:30 p.m. local time and some people were wounded, without elaborating further.
A group calling itself Saraya Awliya al-Dam claimed responsibility for the attack, saying it targeted the "American occupation" in Iraq. However, it provided no evidence for its claim.