Ireland to vote on removing 'outmoded' references to women from constitution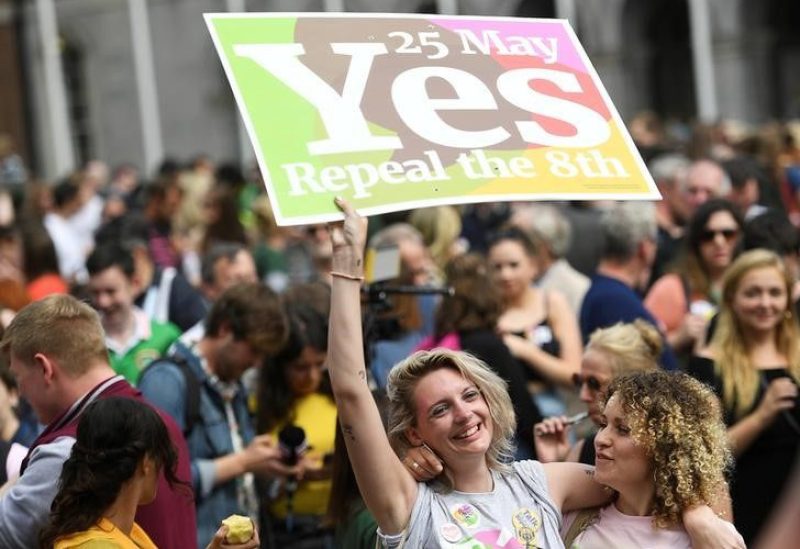 The government of Ireland said on Wednesday that it would hold a vote in November to remove language from its constitution that states that a woman's place is in the home.
While the 86-year-old constitution was recently changed to eliminate restrictions on abortion and allow same-sex unions as a result of a wave of social change in the formerly strongly Catholic country, "outmoded" allusions to women's roles in society still exist.
Article 41.2 says the state recognizes that "by her life within the home, woman gives to the state a support without which the common good cannot be achieved" and that "mothers shall not be obliged by economic necessity to engage in labor to the neglect of their duties in the home."
A citizen's assembly – a forum used to debate potential constitutional changes – in 2021 recommended removing those references and replacing them with gender-neutral and non-discriminatory language.
Any constitutional change in Ireland must be approved by popular vote. Both referendums to liberalize highly restrictive abortion laws and allow same-sex marriage were approved by large majorities.
"I am pleased to announce that the government plans to hold a referendum to amend our Constitution to enshrine gender equality and to remove the outmoded reference to 'women in the home," Prime Minister Leo Varadkar said in a statement on Wednesday as the world celebrated International Women's Day.
"For too long, women and girls have carried a disproportionate share of caring responsibilities, been discriminated against at home and in the workplace, objectified or lived in fear of domestic or gender-based violence."