ISIS Attacks Russian-Backed Militia in Deir Ezzor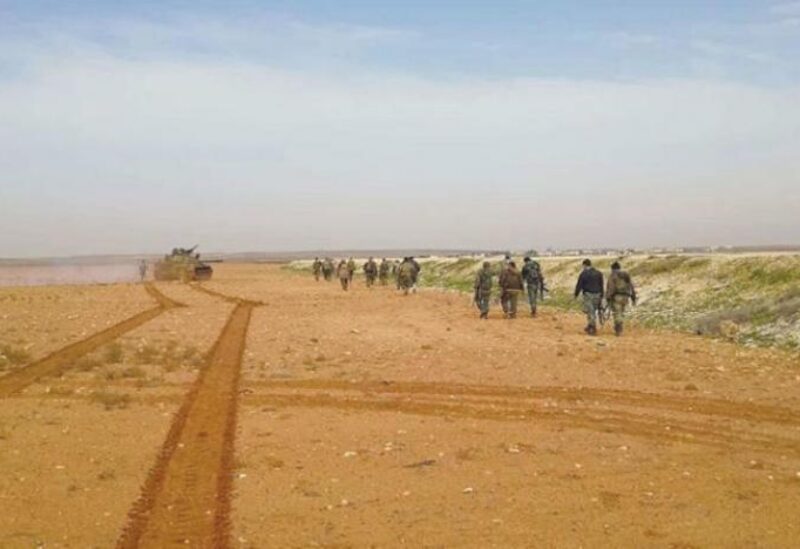 A Russian-backed Fifth Corps militia was attacked by unknown assailants in the desert of the western countryside of Deir Ezzor, coinciding with intense Russian air raids on ISIS positions.
Ein al-Euphrates network reported that the Fifth Corps established a checkpoint near its military point in al-Masrib, west of Deir Ezzor, but unknown elements targeted the point with two RPGs, injuring three members.
The Syrian Observatory for Human Rights (SOHR) reported a comprehensive attack of ISIS cells on posts and positions of regime forces in the al-Masrab desert in western Deir Ezzor. Five Russian fighters have taken part in the combat, but no casualties have been reported.
SOHR documented the death of three fighters from the National Defense Forces (NDF) due to the explosion of an old landmine planted earlier by ISIS in al-Duwayr village in the eastern countryside of Deir Ezzor.
Meanwhile, according to the Euphrates Post, Deir Ezzor witnessed increased displacement movement over the past few days, whether from areas under the control of the Assad regime or the Syrian Democratic Forces (SDF).
The website said it was the most significant displacement in the region in years due to forced conscription, unemployment, and the deterioration of living and economic conditions.
The Post reporter stated that the National Defense Forces in Ras al-Ain in al-Hasaka countryside arrested dozens of young men from Deir Ezzor province fleeing towards the north of Syria.
They were placed in prisons and their families were asked to pay between $500 and $100 in exchange for their release.