Israeli airstrikes on Jabalia refugee camp in Gaza kill more than 100 Palestinians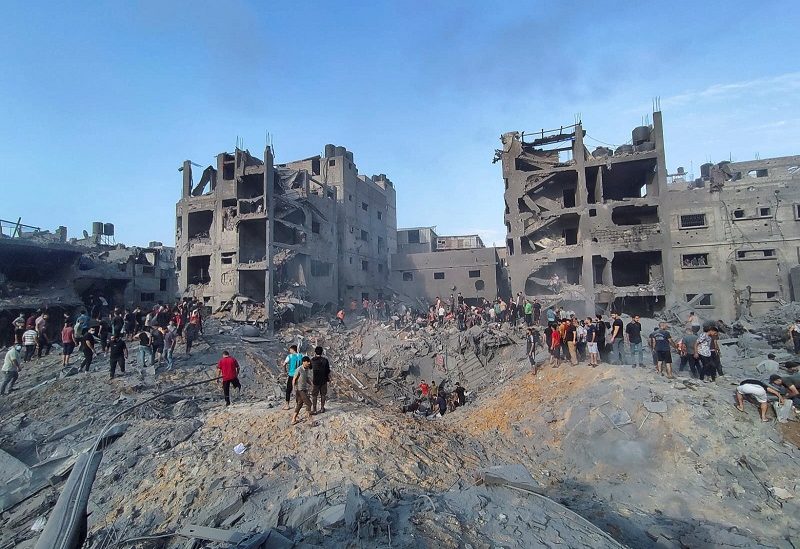 According to the health ministry, Al Arabiya reported on Tuesday that over 100 Palestinians lost their lives, and around 150 were injured in Israeli airstrikes targeting the Jabalia refugee camp in the Gaza Strip.
Israel bombed the refugee camp with 6 shells, each one weighing a ton of explosives, according to Gaza's interior ministry.
The combined toll of those killed and injured in the airstrikes has been updated to a total of 400.