Israeli army officer removed from post for wearing uniform to political protest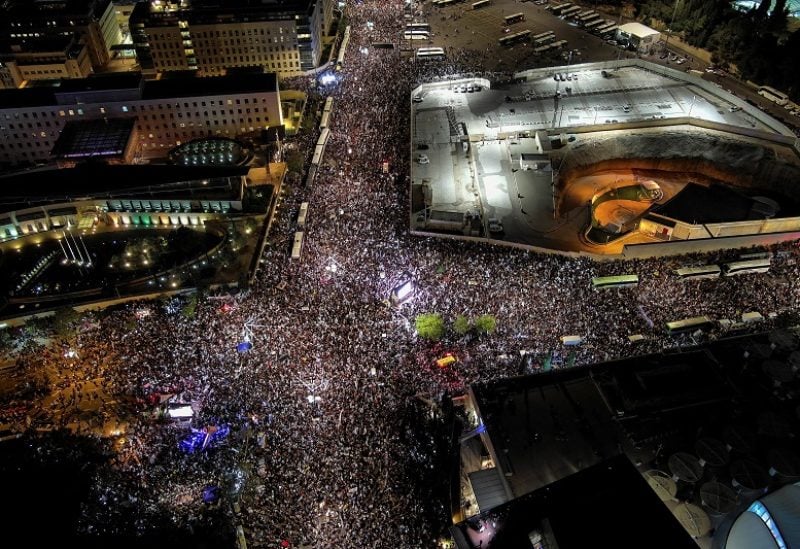 On Sunday, an Israeli army officer was relieved of his duties for participating in a political protest while wearing his uniform. This is the first instance of such an occurrence amid a crisis surrounding the government's proposed judicial overhaul, which has caused division within the military ranks.
Local media identified the officer as a major who was televised carrying a stretcher in a publicity stunt during a pro-government rally that was convened on Thursday in an attempt to off-set months of demonstrations against the reforms.
The military confirmed his rank but, in a statement on his offence, said only that he had taken part in a protest last week while in uniform, and was stripped of his command authorities.
The push by Prime Minister Benjamin Netanyahu's religious-nationalist coalition to rein in Israel's Supreme Court has set off concern over judicial independence. He says the legislation, currently on hold, aims to balance branches of government.
The feud has resonated within Israel's armed forces, which draw heavily on conscripts and have long sought to serve as a melting pot for a fractious society. Some military reservists have threatened to refuse call-up orders if the reforms happen.
Voicing worry for the country's war-readiness, Defense Minister Yoav Gallant came out in March against the pace of the overhaul. Netanyahu responded by announcing Gallant's ouster, but backtracked, citing a need to tackle security challenges.