Israeli leader talks to Biden about ISIS, Iran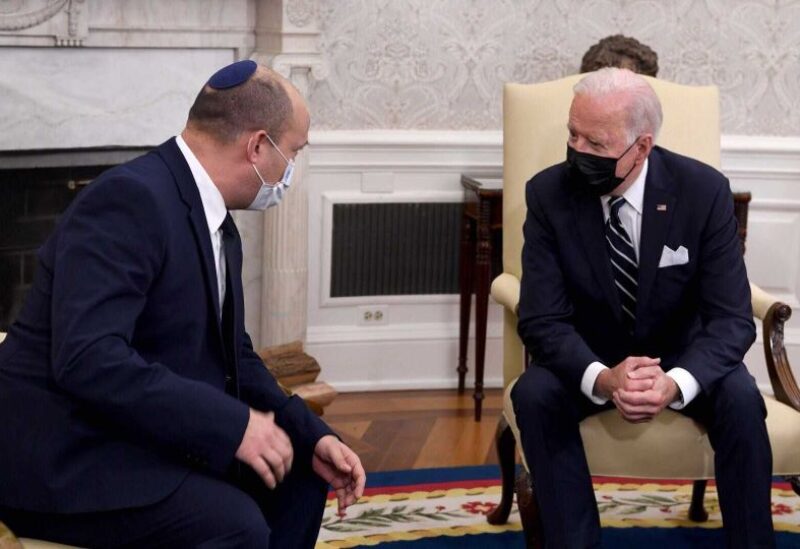 The Israeli prime minister's office declared on Sunday that Israel's prime minister thanked President Joe Biden for last week's devastating attack in Syria that killed the commander of the ISIS group.
Naftali Bennett informed Biden during a phone discussion with the president that "the globe is now a safer place owing to the daring action of US soldiers," according to his office.
Bennett and Biden also addressed Iranian military action in the Middle East and measures to halt Iran's nuclear program, according to the statement.
Israel and Iran are arch-enemies, and Israel has expressed strong opposition to US-led efforts to resurrect the 2015 international nuclear deal between Iran and global powers.
The agreement fell apart after President Donald Trump withdrew from it in 2018. Israel objected to the first agreement and fears that any attempts to revive it will lack adequate safeguards to prevent Iran from obtaining nuclear weapons capabilities. Any agreement should also address Iran's military actions in the area, as well as its development of long-range missiles capable of striking Israel, according to Israel.
Earlier on Sunday, Bennett stated that Israel is closely monitoring international powers' discussions with Iran in Vienna, but he reaffirmed that Israel is not obligated by any agreement made. Israel has regularly threatened to bomb Iran if the country's nuclear program is not halted. Iran claims that its nuclear program is only for peaceful reasons.
"Anyone who believes such a deal would promote stability is mistaken," Bennett told his Cabinet on Sunday morning. "Israel reserves the right to act in any circumstance, agreement or no agreement."