Israeli settlers gathered near Damascus Gate for religious festival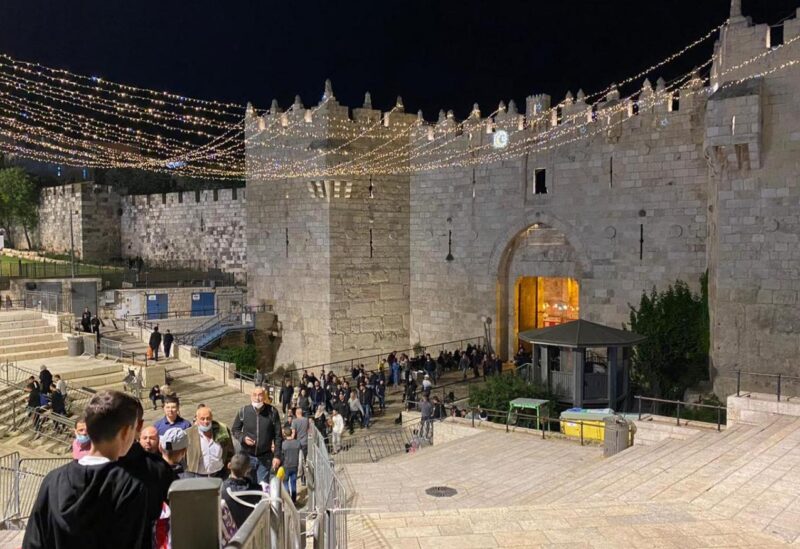 Dozens of Israeli Jewish settlers gathered in front of the Damascus Gate leading to Al-Aqsa Mosque in occupied Jerusalem at the weekend to mark Shavuot, the Feast of Weeks, local news agencies reported on Sunday.
The Israeli police closed Al-Maghraba Gate leading directly into the Noble Sanctuary of Al-Aqsa, apparently to prevent the settlers gathering and perhaps raiding Al-Aqsa Mosque to mark the Ashkenazi Jewish holiday. The extremist settlers accused the police of rewarding the Palestinians for their "terrorism".
The current Israeli military offensive on the Palestinians in the Gaza Strip is intended to deter resistance operations against the occupation state in protest at its attacks on Al-Aqsa Mosque and the forced displacement of Palestinian families from Jerusalem's Sheikh Jarrah neighbourhood.