Italy shuts main Sicily airport until Wednesday due to fire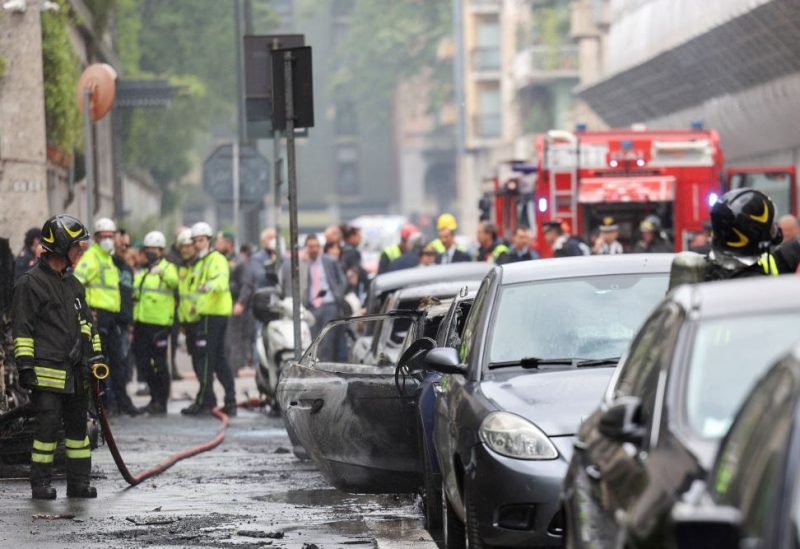 The airport in the Sicilian city of Catania, close to some of the main tourist hot spots in eastern Sicily, has been shut down until Wednesday due to a fire, its management company wrote on Twitter.
The fire broke out late on Sunday and there were no injuries, the airport said. Firefighters said they managed to contain the blaze about 90 minutes after it was called in, but provided no details on possible causes or any link to current high temperatures in the region.
Catania was among several Italian cities that imposed a hot weather red alert on Sunday, along with the Sicilian capital of Palermo and the third island's largest city of Messina, as the country braced for record high temperatures in the coming days.
Flights at the Sicilian airport, which according to the Assoaeroporti sector group, ranked fifth for traffic in Italy last year and first on the island, have been suspended until 1200 GMT on Wednesday, the company said.
Ansa news agency reported dense smoke in the lower part of the facility after the fire broke out, sending people rushing out of the airport shouting and in distress.
The Catania airport is regularly used by tourists heading to places like Mount Etna and Taormina, which is about 70 kilometers (43.5 miles) away, and Siracusa, with its Greek Theatre and the historical center on the Ortigia island.