Kadhimi's Praise of NATO Likely to Anger Iran-Affiliated Factions in Iraq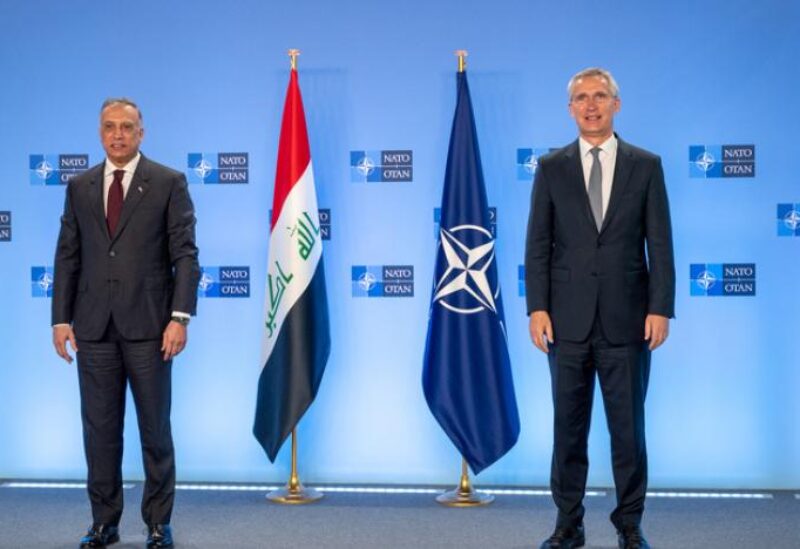 Iraqi Prime Minister Mustafa Al-Kadhimi plans to visit Washington at the end of July to meet US President Joe Biden to discuss bilateral ties and the scheduled withdrawal of US troops from Iraq.
Kadhimi is currently on a visit to the headquarters of the European Union and NATO in Brussels, which came two days after the US strike against pro-Iranian factions in Iraq.
Despite the rapprochement between the Prime Minister and Iran-affiliated armed factions, including PMF, Kadhimi's praise of the role played by NATO to achieve Iraq's stability during its war against ISIS, contradicts the position of the factions targeted by the US attack.
The airstrike came after hours of calm between the Prime Minister and the PMF. However, Kadhimi was quick to issue a statement strongly condemning the strike as an "unacceptable violation of Iraq's sovereignty and national security."
Meanwhile, the Human Rights Commission condemned the explosion that took place in Sadr City, east of Baghdad, which injured 15 civilians.
The Commission was alarmed by the return of bombings to Baghdad, after a period of calm and security, noting that it coincided with the escalation of popular demands to improve services provided to citizens.
It reiterated the role of the security forces in enhancing their intelligence and security efforts to eliminate terrorism and prevent attempts to destabilize the country.