Kyiv vows to restore Ukrainian rule in Russia-annexed Crimea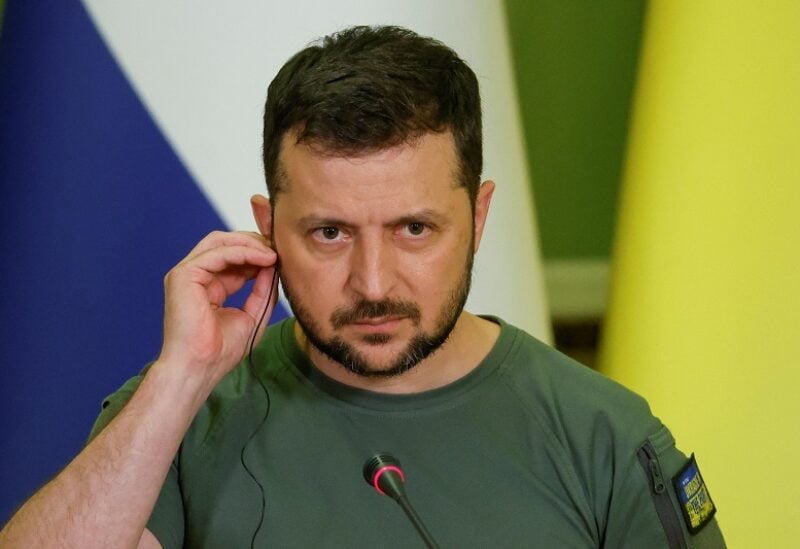 Ukrainian President Volodymyr Zelenskiy promised on Tuesday to re-establish Ukrainian control over Russia-annexed Crimea, claiming that doing so would help restore "global law and order."
He told an international conference on Crimea that restoring control of the peninsula, which Russia seized and annexed in 2014 in a move that most other nations did not recognize, would be the "greatest anti-war step."
"It all started with Crimea, and it will all finish with Crimea," Zelenskiy stated in his opening statement to the Crimea Platform, a conference aimed at restoring Ukraine's territorial integrity and putting a stop to Russia's takeover of Crimea.
Zelenskiy said representatives of about 60 states and international organisations were taking part in the summit, including about 40 presidents and prime ministers. Almost all were participating online but Polish President Andrzei Duda attended during a visit to Kyiv.
Russia shows no sign of abandoning Crimea, home to its Black Sea fleet, and has used the peninsula as a platform to launch missile strikes on Ukrainian targets.
He said that Russia has transformed Crimea into "an ecological catastrophe zone and a military springboard for invasion," launching 750 cruise missiles at "cities and towns."
Russia was unable to confirm the number of missiles launched from Crimea during the battle.