Mass anti-Israel protests swell in Pakistan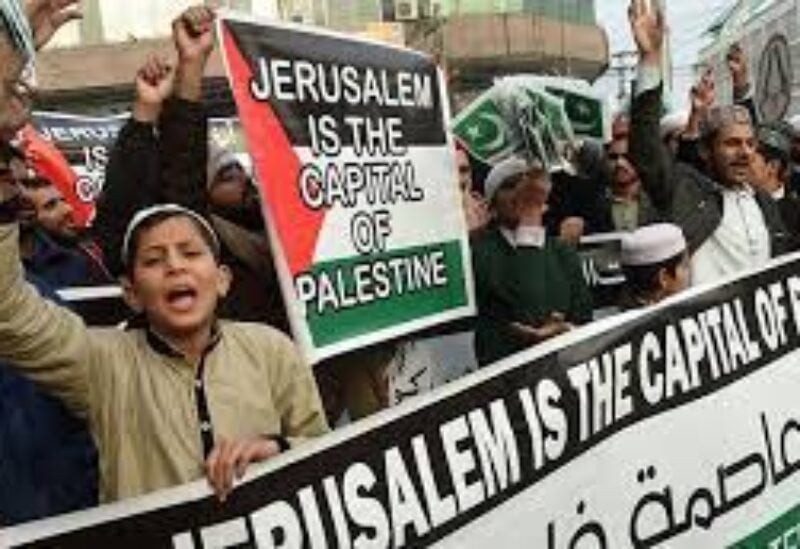 A massive public outpourings against Israel in Pakistan. The streets of the mega city of Karachi flooded with the protesters in solidarity with Palestinians.
There is no letup to anti-Israel protests in this 220 million populated Muslim country after Israeli regime attacked and desecrated Islam's third holiest site in the eastern Jerusalem Al-Quds and imposed a unilateral war on Gaza.
The huge collateral and human losses in the latest round of one-sided war imposed on unarmed Palestinians has once again become a rallying point to unify people from all segments of the society in Pakistan to join hands to protest against Israel.
The anti-Israel protests have been swelling in Pakistan despite a fragile ceasefire between Israel and Hamas administration in Gaza. Pakistan's government is feeling the heat of growing public pressure which reflected in country's Foreign Minister's rare and blunt remarks about western media outlets on how they have been whitewashing war crimes of Israel against Palestinians.
Pakistan has rejected criticism of pro-Israeli lobbies and Western media claiming that the country's Foreign Minister's remarks were anti-Semitic. On the contrary, Foreign Minister's analogy about nexus between Israel and Western media has been welcomed across the Muslim world.
Islamabad says the Western media has been covering up the massacre of Palestinians by propagating it as Israel's right of self defense. And on the other hand whenever leaders of the Muslim world speak the truth about Israel's aggression and its overgrown influence on Western media to whitewash apartheid state's war crimes, they call it anti-Semitic.