Mexico president poised for election win, fired by statist energy drive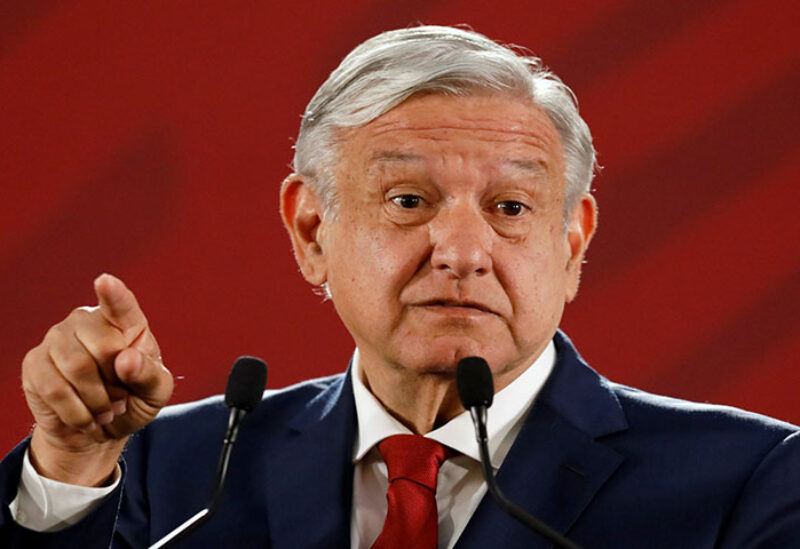 Mexican President Andres Manuel Lopez Obrador's drive to strengthen state control of natural resources faces a key test on Sunday at mid-term elections that will determine control of Congress for the rest of his administration.
The leftist Lopez Obrador has upset many of Mexico's main trade partners and leading business groups by pushing through legislation to reverse the previous government's opening of the energy market to more private capital.
Though that has sapped investment, his argument that he is fighting for Mexico's poor against unscrupulous elites still resonates with voters, making his National Regeneration Movement (MORENA) heavily favored to retain the lower house of Congress.
"Mexico's a rich country, but we've allowed other people to come and take our riches from us," said Cesar Lopez, a 42-year-old MORENA supporter in the northern city of Hermosillo who is firmly behind the president's energy agenda.
Though voters tend to criticize this government's record on job creation and fighting crime, they are more skeptical of Mexico's former rulers, now in opposition. Lopez Obrador has also benefited from the vaccine rollout against COVID-19.
Opinion polls suggest MORENA may lose a few seats in the lower house, which controls the budget. But it should comfortably reach a majority with the help of political allies.