Mongolia votes for new president amid COVID-19 campaign curbs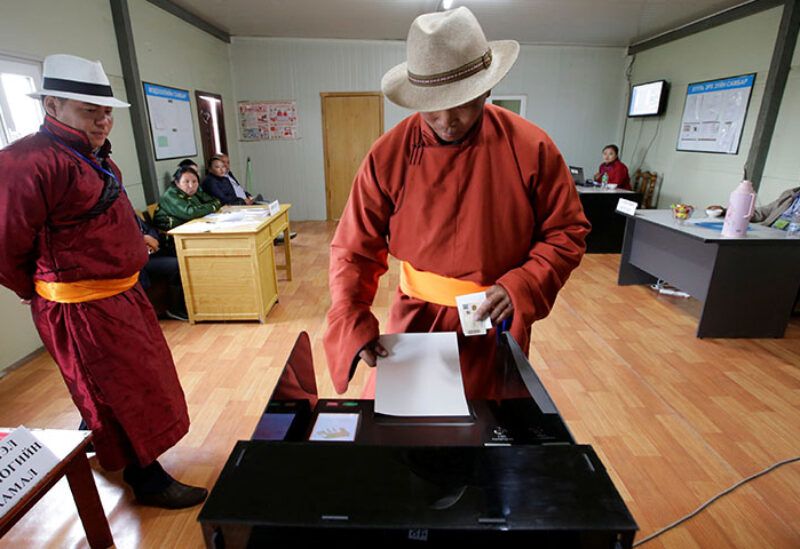 Mongolia will elect its sixth democratic president going into polls on Wednesday, with the ruling Mongolian People's Party (MPP) on the cusp of consolidating its power following a modest campaign crimped by COVID-19 curbs.
The election is the first after constitutional amendments stripped the office of some of its powers and limited holders to a single six-year term, so keeping incumbent Khaltmaa Battulga of the opposition Democratic Party from seeking re-election.
Ukhnaa Khurelsukh, forced to resign as prime minister after protests this year, is the favourite to take over the presidency for the MPP, which already controls parliament and government.
The Democratic Party is fielding Sodnomzundui Erdene to replace Battulga.
Campaign events in the capital, Ulaanbaatar, have been kept to a minimum as it battles COVID-19. Daily infections hit a record over the last week and Mongolia's deaths stand at 325.
"Because of Covid-19 there is very little election campaign information, and I will probably decide at the time," said a 22-year-old voter, Ganbayar Gantulga.
About 1,000 of Khurelsukh's supporters held a rally outside a concert hall on Saturday, but he moved his campaign online a few hours later after his Labor Party rival Dangaasuren Enkhbat, the third election candidate, tested positive for coronavirus.
Mongolia's hybrid political system gives parliament the power to make laws and appoint governments, but it also gives the president a veto over legislation.
Voters usually chose opposition party candidates as president. Although winners must relinquish party allegiance, they have tended to block legislation on party lines, creating political deadlock that some say has held back the country.