Officials confirm death of senior Russian naval officer in Mariupol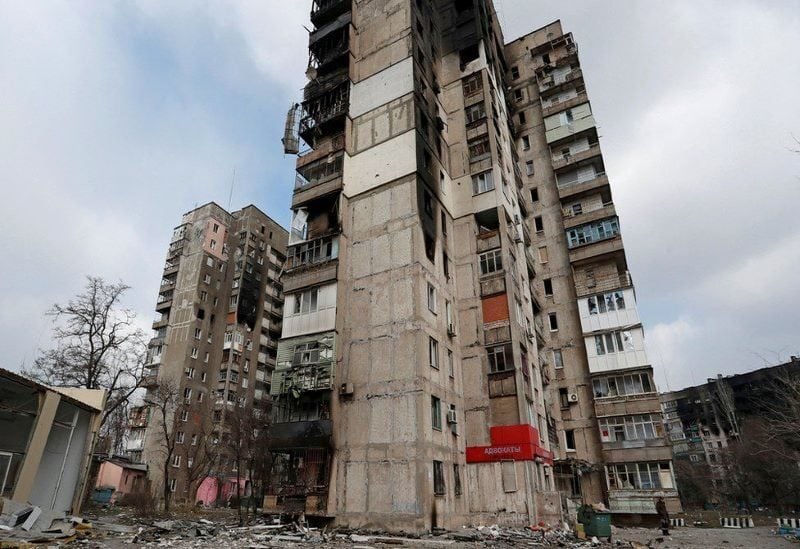 Officials said Sunday that a deputy commander of Russia's Black Sea Fleet was killed in fighting in the besieged port city of Mariupol as part of Moscow's military intervention in Ukraine.
"Captain 1st Rank Andrei Nikolayevich Paly was slain in the battle to free Mariupol from Ukrainian Nazis," claimed Sevastopol Governor Mikhail Razvozhayev on Telegram.
Sevastopol is the base of Russia's Black Sea Fleet and a port city in Crimea, which Moscow acquired from Ukraine in 2014.
Paly was a "open and decent person" who "had a lot of power in the fleet," according to Razvozhayev.
Sevastopol's lawmaker in the Russian upper parliamentary chamber, Yekaterina Altabaeva, verified the death as well.
"Sevastopol has experienced a terrible, irreversible loss," Altabaeva stated on Telegram, adding that Paly perished in the "battles for the liberation of Mariupol from the Nazis."
Russia's defense ministry did not immediately respond to a request for comment.
Since February 24, Russia has been launching a military operation in Ukraine, insisting that its neighbor never join NATO and calling for its "demilitarization" and "denazification."